TV star Richard Hammond has spoken of his dice with death when his car burst into flames while filming for his Amazon Prime show Grand Tour.
The 47-year-old described how during filming in Switzerland, his Rimac Concept One electric car flipped over and rolled before hurtling down a hill and just missing crashing into a house.
He said that he was conscious throughout the incident which left him with a broken leg.
"I was aware that I was up, that I was high, that inevitably the car was going to come down, and of course there was a moment of dread 'Oh god, I'm going to die'.
"What was probably going through my mind was 'well this is it'. I thought 'I've had it'," he told DriveTribe.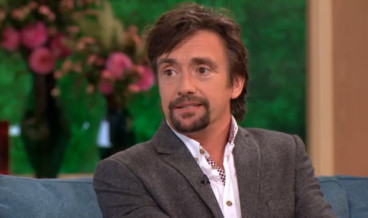 Hammond suffered life-threatening head injuries following a crash at 288mph during BBC's Top Gear in 2006.
He made a full recovery after being in a coma for two weeks after that crash. In March 2017, he was knocked unconscious after falling off a motorbike on a remote road in Mozambique.
Despite the latest crash, he said he would not swap jobs for a safer role just yet.
"I wouldn't be doing it if I thought it was going to kill me. But equally you could walk out of here and slip in the car park. It won't stop us being gung ho because we never have been and we're not. I know that sounds boring.
"We are all grown ups with families and careers, we don't want to crock ourselves," he said.