Granddaughter returns overdue school library book after 120 years
Former pupil, who went on to be a naturalist and pathologist, borrowed The Microscope and its Revelations.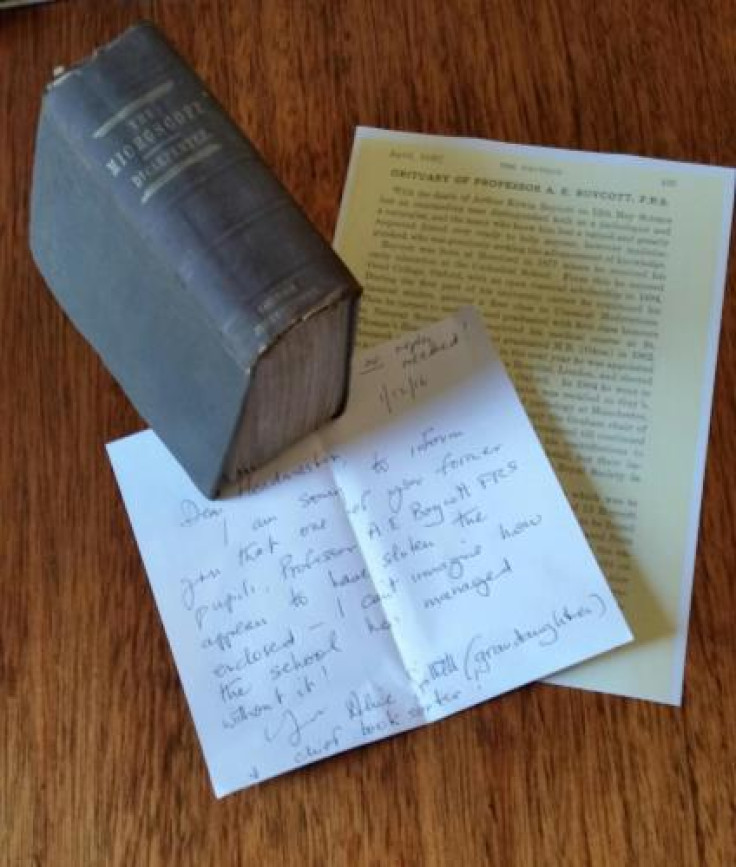 An overdue library book has finally been returned by to a school more than 120 years after it was taken out. The book, The Microscope and its Revelations by Dr William B Carpenter, was borrowed by former pupil at Hereford Cathedral School (HCS) Arthur Boycott in the late 19<sup>th century.
The book was eventually discovered by Boycott's granddaughter, Alice Gillett, after she was shifting through some 6,000 books following the death of her husband earlier this year.
Noticing the HCS stamp on the inside of the book and realising it was way overdue, Gillett felt she needed return it. "I can't imagine how the school has managed without it," she joked.
The school does not charge for overdue library books, but if Gillett had borrowed it from a local library, where fines are 17p per day, the cost would have been £7,446.
The school noted how Boycott certainly would have made use of the book. After attending between 1886 and 1894 he eventually graduated with first class honours in Natural Science before becoming a naturalist and pathologist.
Taking a particular interest in snails, Boycott published his first paper listing the snail species that could be found in Herefordshire at aged 15.
"My grandmother said he always had snails in his pockets," Gillett added.
© Copyright IBTimes 2023. All rights reserved.