Great Britain's Joshua Buatsi has booked his place in the 81kg light heavyweight semi-final at Rio 2016 after a hugely impressive win over Algeria's Abdelhafid Benchabla.
The Londoner is now guaranteed a medal after sealing a clean sweep of all three judges' cards, forcing two standing counts from the referee as he stormed to another comprehensive victory.
Benchabla, a two-time Olympic quarter-finalist, was immediately rocked by 23-year-old Buatsi, who caught him with a powerful right hook 20 seconds into the fight. Buatsi followed it up with a couple of swift body blows before landing another fierce right that forced the first standing count of the match.
Buatsi completed a clean sweep of the judge's cards, prompting Benchabla to come out swinging in the second. Buatsi matched him blow for blow, however, with the Briton landing the most telling blow of the lot before another sinking body shot forced the referee to intervene again. Benchabla looked spent, but managed to hang on for the bell to ring.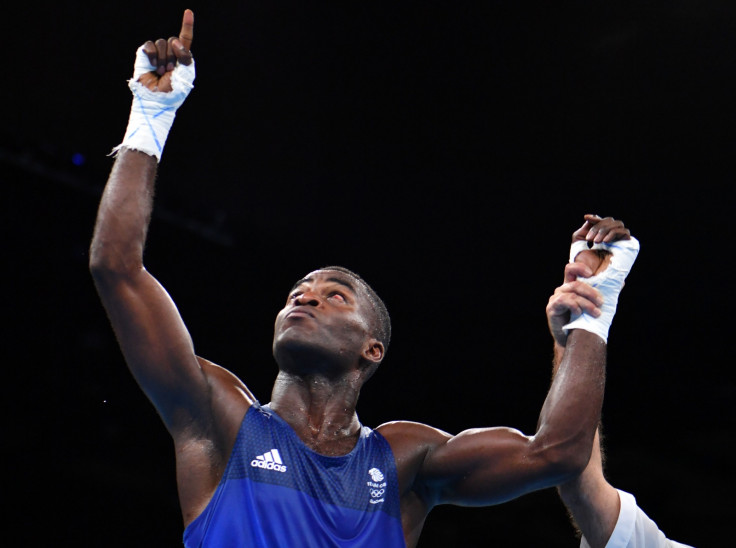 Staring at defeat, Benchabla come out aggressively as the two stood toe-to-toe, each absorbing blows. The Algerian pushed and pushed but Buatsi cleverly navigated his way to the end of the round and seal himself a medal.