The Great Khali has warned Indian wrestler Sushil Kumar and said that it would be very difficult for him in WWE. The former star wrestler – real name Dalip Singh Rana – noted that although he wanted the two-time Olympic medallist to join WWE, his stressed that his success would be limited due to his age.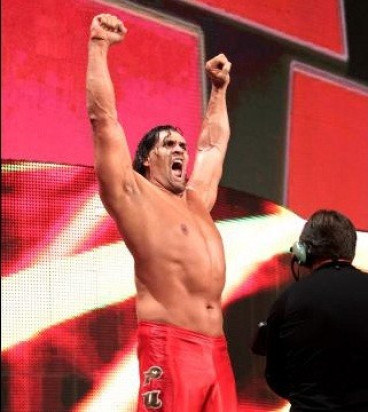 The 44-year-old said that he would be thrilled to see an Indian in the ring, but was of the view that success for anyone in WWE is a tough task.
"It will be good if Sushil goes to WWE. It is my thought nothing personal about it but I think it will be late for Sushil to join WWE. One has to join at an early age and the chances of success increase. WWE is very difficult so I still feel it is a bit late for Sushil to join WWE. I would personally like to see someone in WWE after me," Khali told India Today.
Speaking about making Indians fitness conscious, Khali said he is coming up with a chain of gymnasiums across the country.
"There is not much awareness about fitness in India unlike other countries. We don't get too many medals at Olympics, one of the reasons is we don't have that culture of fitness in India. That is why we decided to start this chain of gyms under my name," Khali said.
WWE's head of Talent and Development Canyon Cemen confirmed that he met Kumar at the Chhatrasal Stadium in Delhi.
Meanwhile, Raman Raheja, head of Super Sports, the company that manages Kumar said: "Yes, we have had discussions with the WWE. In fact, their head of Talent and Development was here today to meet. Things are going in a positive direction that is the reason we have shown our interest. We are also looking at various other aspects before everything is finalised."