Greatest James Bond theme: Spectre producer says Sam Smith's Writing On The Wall is the best, do you agree? [Poll]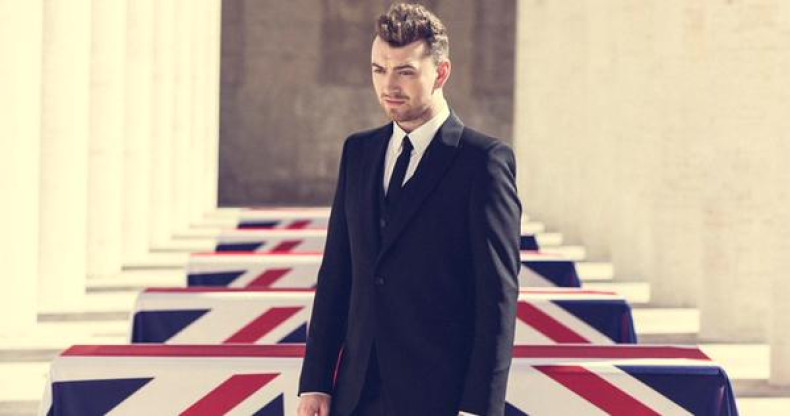 In the week leading up to the release of Spectre, the long-awaited latest instalment in the James Bond franchise, everyone is talking about 007, from actors who played the role, to directors, to Bond girls. But what about the theme tunes? The songs that have become as iconic, if not more so in some cases, than the films themselves?
Spectre producer Barbara Broccoli recently announced that she thinks Sam Smith's Writing On The Wall is the best one to date. A bold statement given that there have been 23 before it. "We couldn't have picked anybody better," she admitted in the vlog featurette The Music Of Spectre. "The song matches the feeling and the tone of the movie. I think [Sam's version] will go down as being one of the greatest Bond songs in history."
He's certainly made history when it comes to the track, having won a Guinness World Record for the song as well as being the first artist to ever have a number one with a Bond theme. But is it truly the best in the eyes of the public? With epic tracks that have been ingrained in all of our memories for many years and sung by the likes of incredible artists such Shirley Bassey, Duran Duran and Paul McCartney and Wings, it's hard to come to a conclusion.
Some people would suggest that the big and brassy swells of Live And Let Die were the best the franchise has ever seen. Others prefer the more melancholy, softer songs such as Nancy Sinatra's You Only Live Only Twice. Adele won an Academy Award for Skyfall. Heck, even some people like the pop-synth vibes Madonna was giving for Die Another Day.
One thing's for certain though, is everyone has a favourite. So ahead of Spectre coming out, IBTimesUK rank the entire collection of Bond themes, all the way from 1962 to now...
24. The Living Daylights - a-ha (1987)
23. For Your Eyes Only - Sheena Easton (1981)
22. All Time High - Rita Coolidge (1983)
21. From Russia With Love - Matt Monro (1963)
20. The Man With The Golden Gun - Lulu (1974)
19. Another Way To Die - Jack White and Alicia Keys (2008)
18. Moonraker - Shirley Bassey (1979)
17. Thunderball - Tom Jones (1965)
16. Tomorrow Never Dies - Sheryl Crow (1997)
15. Licence To Kill - Gladys Knight (1989)
14. We Have All The Time In The World - Louis Armstrong (1969)
13. Nobody Does It Better - Carly Simon (1977)
12. Die Another Day - Madonna (2002)
11. You Only Live Twice - Nancy Sinatra (1967)
10. James Bond (Dr. No) Theme - John Barry Orchestra (1962)
9. Diamonds Are Forever - Shirley Bassey (1971)
8. Garbage - The World Is Not Enough (1999)
7. A View To Kill - Duran Duran (1985)
6. Writing's On The Wall - Sam Smith (2015)
5. You Know My Name - Chris Cornell (2006)
4. Live And Let Die - Paul McCartney and Wings (1973)
3. GoldenEye - Tina Turner (1995)
2. Skyfall - Adele (2012)
1. Goldfinger - Shirley Bassey (1964)