Vampire and werewolves fans, rejoice! The next film looks like it will be upon us very soon, as Sony Pictures have confirmed that production has begun for the upcoming fifth instalment in the Underworld franchise. Filming in Prague, leads Kate Beckinsale and Theo James have been officially named as being a part of the sequel and its ten-week shoot.
As well as Beckinsale reprising her role as Selene for movie number five, and James stepping back into vampire warrior David's shoes again after his character's introduction in Underworld: Awakening, Charles Dance (Game Of Thrones) will also be reappearing as David's father and vampire elder, Thomas.
Dance isn't the only actor from Game Of Thrones set to feature in the film. Tobias Menzies is said to be playing a new lycan leader and newcomer to the series, James Faulkner is coming aboard in an unspecified role. Sherlock's Lara Pulver is another new face confirmed to be joining in a vampire role, and Merlin's Bradley James and The Girl With The Dragon Tattoo's Peter Andersson will also appear.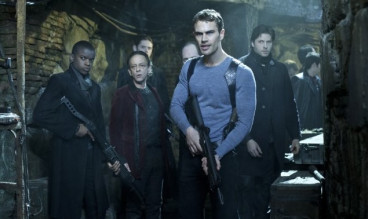 Cinematographer-turned-director Anna Foerster (White House Down, Criminal Minds) is stepping up to helm the picture and the script is said to have been written by The Last Witch Hunter's Cory Goodman, based on characters originally drawn up by Kevin Grevioux, Len Wiseman and Danny McBride.
Whilst the plot is still very much under wraps, Sony have hinted that Underworld 5, or Underworld: Next Generation as its been officially titled, will mark a turning point within the series with Beckinsale departing from her lead spot, to leave room for James to take over.
Whilst it is unclear whether the fifth film will be her last time donning those bright blue contacts and pearly-white fangs, the emphasis on James' involvement is evident. Underworld: Next Generation is set to reach US cinemas on 21 October 2016.