Ticket sales for Star Wars: The Force Awakens have already challenged tickets-selling site Fandango as fans clamoured to buy tickets for the latest instalment of the sci-fi sensation, but can the new film starring old favourites Harrison Ford, Carrie Fisher and Mark Hamill make box office history and become the second film after Avatar to make more than $2bn (£1.4bn) in ticket sales?
Director James Cameron holds the record for the top two films with the largest international box office takings with his 2009 film Avatar and his 1997 film Titanic. Avatar is the only film ever to have broken the $2bn (£1.4bn) threshold, gaining $2,787,965,087 (£1,803,049,397).
However, the takings do not take into account the great box office successes of the past. When the rankings are adjusted for inflation, the top ten, which would otherwise only contain one film made before 2000, changes dramatically. According to the Guinness Book Of Records, the 1939 blockbuster Gone With The Wind was the highest-grossing film worldwide, taking $3,440,000,000 (£ 2,224,737,302). Avatar follows with an inflationary adjustment of $3,020,000,000 (£1,953,112,399).
Star Wars has made it into the top three after inflation, according to Guinness. Star Wars: A New Hope, released in 1977 grossed $2,825,000,000 (£1,827,000,837) after the adjustment. In the 70s that amounted to $530,000,000 (£342,764,758).
With fans at fever-pitch over the release the new Force Awakens trailer, Disney will hope and perhaps even expect to break records with the franchise it acquired from Star Wars creator George Lucas for $4.05bn (£2.5bn) in 2012.
JJ Abrams, the director of the the seventh Star Wars film has form for turning well-known franchises into box office successes, like his Star Trek reboot Star Trek Into Darkness.
However, Disney and its Star Wars fans will be haunted by the ghosts of Christmas past: Star Wars: The Attack Of The Clones and Star Wars: The Phantom Menace, both of which were the only Star Wars movies not to be the highest-grossing films in the years they were released. Attack Of The Clones was out-grossed by the Lord Of The Rings in 2002 and and The Revenge Of The Sith was pipped to the post by Harry Potter And The Goblet Of Fire in 2005.
The highest grossing films of all time: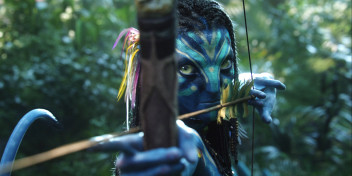 Avatar, 2009 - $2,787,965,087
Titanic, 1997 - $2,186,772,302
Jurassic World, 2015 - $1,665,443,636
The Avengers, 2012 - $1,519,557,910
Furious 7, 2015 - $1,511,726,205
Avengers: Age of Ultron, 2015 - $1,402,805,868
Harry Potter and the Deathly Hallows II, 2011 - $1,341,511,219
Frozen, 2013 - $1,279,852,693
Iron Man 3, 2013 - $1,215,439,994
Minions, 2015 - $1,153,132,970
Source: Guinness World Records