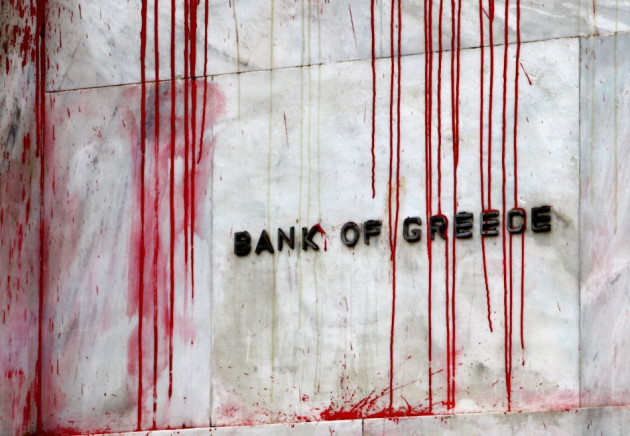 Greece has failed to reach an agreement with international lenders on its crucial bailout package after two junior parties objected to the proposed labour-related austerity measures.
The country was expected to close a deal on financial aid after representatives from international lenders said that they had reached an agreement on most aspects required to release the funds.
But the Democratic Left and PASOK Socialist parties in the coalition government, which have been against the proposals for pay cuts, severance pay cuts and axing of automatic wage hikes, have said that they will not agree to the plans.
"I won't accept or vote for the labour reforms the troika demands, and neither will the deputies of the Democratic Left," said party leader, Fotis Kouvelis.
"This will be my stance, steady and unchanged, until the end ... Labour rights have already been crippled and these troika demands are nothing more than a plan to eliminate what's left."
PASOK Socialists head Evangelos also expressed his opposition to the proposals saying: "We must not open new fronts like labour reforms that do not contribute anything to our fiscal targets."
"It's unjustified and provocative to open this discussion again now."
Greek Labour Minister Yannis Vroutsis is reported to have said that the lenders have agreed to cancel the proposal to axe automatic wage hikes, but the two parties did not find it sufficient.
A finance ministry official told Reuters that the troika will inform a Euro Working Group later this week that no agreement had been reached on the bailout for Athens.
Reuters reported that a draft document of the details agreed between Athens and the lenders shows that Greece would receive four years to fully implement its austerity measures, instead of three as suggested earlier, indicating a compromise on the lenders' side.
The document also confirms that the proposed spending cut measures would be worth 13.5 bn euros, of which 9.2 bn euros will be executed in the coming year. Further plans on layoff schemes for public sectors workforce were also outlined.
The coalition partners had earlier indicated that they would agree to the bailout package with concessions on labour issues. Now the ruling parties are struggling to reach a consensus that would ensure aid to avoid a eurozone exit.