Greece debt crisis: Eurozone ministers approve fresh bailout funds after marathon talks
Greece has unlocked €10.3bn (£7.9bn, $11.5bn) of fresh funds from creditors as Eurozone finance ministers struck a deal to continue financing the debt-stricken country.
Ministers from 19 countries also agreed to extend a range of debt relief options to Athens upon the insistence of the International Monetary Fund (IMF) after 11 hours of tough negotiations in Brussels.
Eurogroup president, Jeroen Dijsselbloem, hailed the agreement as a "major breakthrough" that signalled the beginning of a new phase in the Greek bailout programme.
Athens will receive the new bailout funds in two instalments – €7.5bn in June 2016 and €2.8bn in September 2016. The country needs the money to pay wages and pensions and avoid defaulting on its sovereign debt.
The IMF welcomed the deal and said it will continue to participate in the bailout, despite its demands for Greece to be offered "upfront" and "unconditional" debt relief not being met. Germany has consistently argued against the case for upfront debt relief for Athens, saying it needed to see wider fiscal reforms before agreeing to any form of remissions.
Compromise
A Eurogroup statement said Greece could see some of its loans reprofiled and swapped to bring down its financing costs, after the IMF warned that the country's massive debt load of 180% of gross domestic product (GDP) was unsustainable.
"The Eurogroup agreed today on a package of debt measures which will be phased in progressively, as necessary, to meet the agreed benchmark on gross financing needs and will be subject to the pre-defined conditionality of the ESM (European Stability Mechanism) programme," the statement read.
The European Central Bank could also disburse some €1.9bn it holds in profits to Athens to help it pay back its loans in 2018.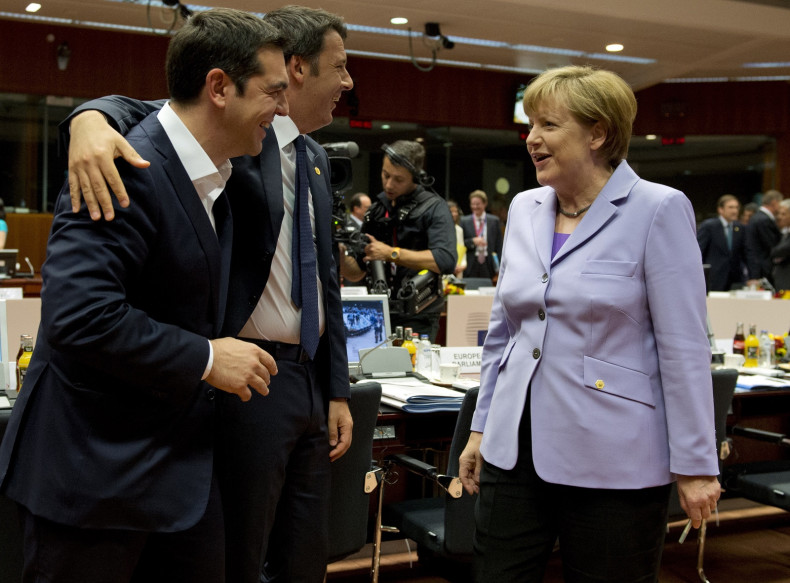 "We achieved a major breakthrough on Greece which enables us to enter a new phase in the Greek financial assistance programme," Dijsselbloem said, while European Council president Donald Tusk added that the agreement sent a "strong message of stability for Greece, Europe and the global economy".
However, the Eurogroup insisted that Athens stick to a budget surplus target of 3.5% of gross domestic product, despite it being labelled "unrealistic" by the IMF.
On 22 May, Greece's Parliament approved Prime Minister Alexis Tsipras's fresh round of austerity proposals – including tax hikes on consumer goods such as alcohol and tobacco – by 153 votes to 145.
The IMF warned just one day later that it was simply unsustainable for Athens to persist on a path of draconian austerity while the economy enters its eighth year of negative growth.
Tsipras's leftist Syriza coalition agreed an €86bn-bailout with creditors in August, 2015 – the country's third since 2010.