The International Monetary Fund (IMF) has called for recession-stricken Greece to be offered "upfront" and "unconditional" relief on their international debts.
Such a move would inspire confidence in markets that Athens's debt levels are sustainable, the Washington-based lender said.
In its latest debt sustainability analysis report, the IMF called for the country to be given more time to repay its debt and for its budget surplus target to be lowered to a realistically achievable level.
It also wants European lenders to fix interest rates on loans to Greece at 1.5%.
The report comes as creditors prepare to disburse the next tranche of the €86bn (£67bn; 96bn) bailout package to Athens agreed last year.
"Providing an upfront unconditional component to debt relief is critical to provide a strong and credible signal to markets about the commitment of official creditors to ensuring debt sustainability, which in itself could contribute to lowering market financing costs," the IMF said.
"An upfront component can also help garner more ownership for reforms."
The lender said it understood eurozone countries' apprehension to offer debt relief to Greece, given its "uneven record of policy implementation".
But it insisted that an upfront debt relief component be completed before the bailout programme ends in 2018, "to decisively end speculations... that measures needed to achieve sustainability are not dependent on assessment of program implementation for many years to come".
Unrealistic targets
On 22 May, Greece's Parliament approved Prime Minister Alexis Tsipras's fresh round of austerity proposals – including tax hikes on consumer goods such as alcohol and tobacco – by 153 votes to 145.
But the IMF said it was simply unsustainable for Athens to persist on a path of draconian austerity while the economy enters its eighth year of negative growth.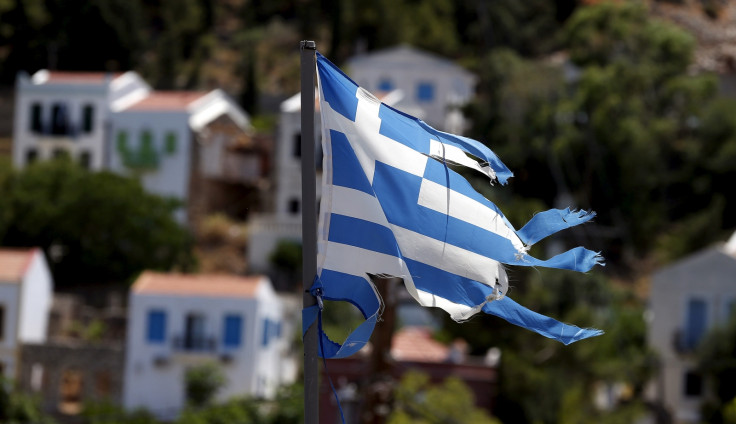 Creditors have demanded Greece meet a primary budget surplus target of 3.5% of gross domestic product in return for loans, but the Washington-based agency said this was "unrealistic".
Even if Greece through a heroic effort could temporarily reach a surplus close to 3.5% of GDP, few countries have managed to reach and sustain such high levels of primary balances for a decade or more," it noted.
"In view of this, staff believes that the [debt sustainability analysis] should be based on a primary surplus over the long run of no more than 1.5% of GDP.
"This target would in staff's view be within the realm of what is plausible," the lender added.