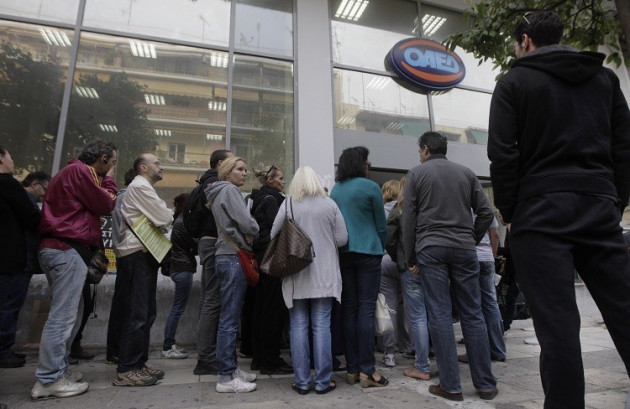 The danger that the eurozone has entered a period of deflation was given added weight as Greece reported its highest deflation since monthly records began in 1960.
According to data released by the Hellenic Statistical Authority (the statistics service of Greece), consumer prices fell 2.9% on an annual basis compared to the year before.
The harmonised index of consumer prices (HICP) showed that the prices in Greece fell 2.9% year on year in November following a 1.9% drop in October.
A blend of deep wage cuts, recession and austerity have pulled prices down in the eurozone's most troubled economy.
Meanwhile, inflation in the 17 eurozone countries rose to 0.9% from 0.7% in October.
Prices fell in Spain as the consumer price index fell by 0.1% in October, sparking fears about the problem of deflation in Spain.
Concerns about deflation have also gripped members of the eurozone's governing council at the European Central Bank.
A number of senior members of the central bank have said that the danger for the eurozone is not a period of chronic inflation, but deflation due to falling prices and demand.
The ECB has tried to fight deflation through low interest rates and two massive injections of liquidity into the eurozone's financial system, via cheap three-year loans to European banks.
These are known as long-term refinancing operations (LTROs) and public statements from ECB officials have indicated that these and other emergency measures were necessary steps to halt the collapse of demand in the eurozone.
In October, Benoit Cœuré, a member of the ECB executive board claimed the introduction of the Outright Monetary Transaction programme had played a key role in preventing the financial fragmentation of the eurozone.
He also praised the unconventional measures taken by the ECB to cushion the effects of Europe's sovereign debt crisis, including low interest rates and "the unlimited provision of liquidity to banks".
Similarly, Ewald Nowotny, a member of the governing council, gave assurances that liquidity will not be a problem for members of the eurozone when the first repayments of cheap loans from the LTROs will be due late in 2014.