Greece Approves 25,000 Public Sector Job Cuts and Transfers [VIDEO]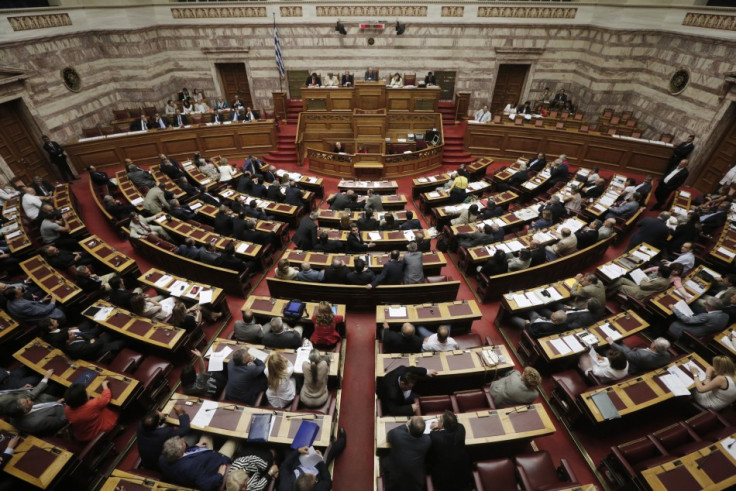 Greece's two-party coalition has scraped through a vote in parliament to axe or transfer 25,000 public sector workers amid mass protests against austerity measures.
Out of 293 lawmakers present, 153 voted just after midnight to sack thousands more public sector workers in order to secure the next tranche of the country's €240bn (£207bn, $314bn) bailout package.
"We will not relax," said Prime Minister Antonis Samaras in a surprise television address in Greece.
"We will continue climbing up the hill, we will reach the top, which is not far, and better days will come for our people."
The government had initially agreed, as part of its rescue package terms, to cut 15,000 public sector jobs by the end of 2014.
Although the Greek government laid out plans to place 12,500 public sector workers into a so-called "mobility scheme," which is aimed at transferring or terminating their employment within a year, it has already missed the June deadline.
However, Greece has to cut deeper and be stricter in implementing austerity measures in order to prove to the Troika - the International Monetary Fund, European Union and European Central Bank - that it is taking steps to reform its beleaguered economic state.
Greeks Flood the Streets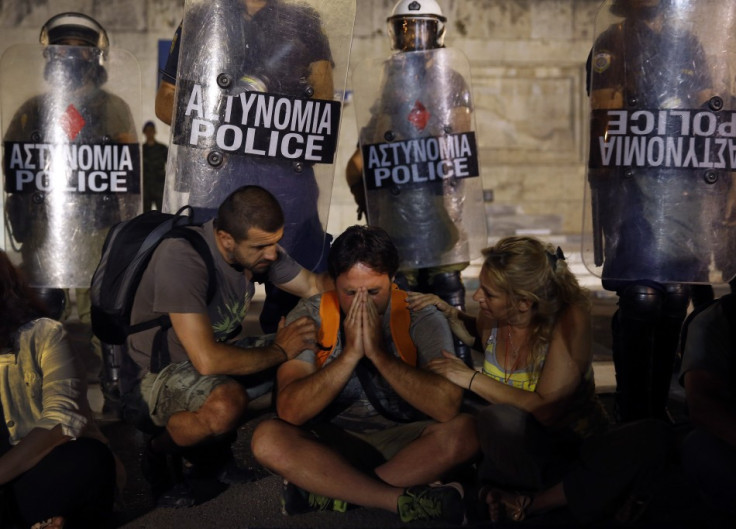 At the beginning of this month, the Troika agreed to drip feed Greece billions of euros in aid to save it from bankruptcy, but has stopped short of granting the full €8.1bn due under the terms of its bailout plan.
Instead, the group will channel €6.8bn to the country so it can repay €2.2bn of bonds in August this year, and will not pay the remaining amount unless it can prove it will axe more jobs and cut public spending.
Greece's highly unpopular austerity measures have led to almost weekly protests and strikes.
While politicians voted for the axing of jobs early this morning, 5,000 Greeks flooded the street outside parliament to protest against the public sector job cuts.
"After 12 years on the job, they fire us in one night," said a sobbing 52-year-old school guard in uniform.
"If they have any guts, they should say no to the bailout and take some of the bill's articles back."
The workers affected by cuts include teachers, policemen and municipal staff.
In a bid to placate rising dissent over austerity measures, Greek PM Samaras said in a surprise television address that value-added tax (VAT) in restaurants would be cut to 13% from 23%, starting 1 August.
© Copyright IBTimes 2023. All rights reserved.