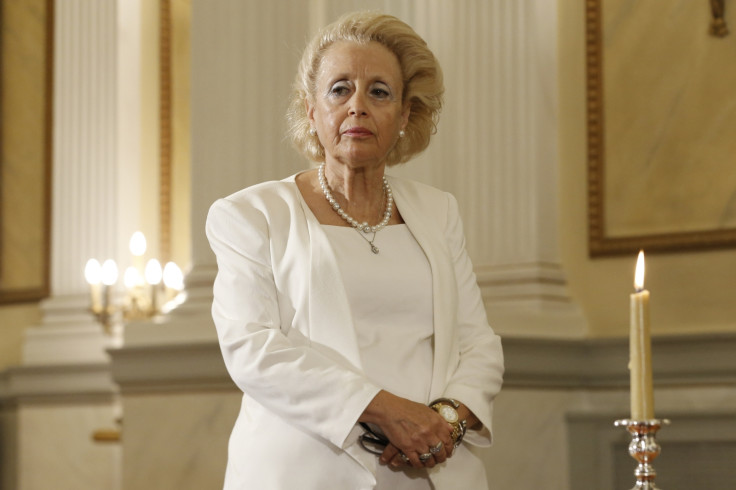 Greece has named top Supreme Court judge Vassiliki Thanou as prime minister of the caretaker government, making her the first female leader to head the country.
Thanou's nomination by President Prokopis Pavlopoulos came after all the major political parties failed to form a government. The official date of the general election, the fifth in the last six years, will be announced by Pavlopoulos shortly but it has been widely touted to take place on 20 September. The 65-year-old judge was sworn in on 28 August, and the cabinet will be appointed on Friday afternoon.
Thanou, a specialist in European law, assumed the helm of the male-dominated supreme court earlier this year, becoming only the second woman to hold the post since 1835, The Guardian says.
She was trained at the Sorbonne in Paris and is a mother of three. In the five years that Greece was battling with international creditors, she took on a leading role as a trade unionist protecting colleagues from pay cuts imposed on the judicial sector, the paper said.
She has been very vocal in the fight against austerity, having taken on former prime ministers who tried to implement policies that she maintained were illegal. In February, she sent a letter to the European Union commission chief Jean-Claude Juncker saying the radical left government had the support of the Greek people.
Veteran diplomat Petros Molyviatis is expected to be named foreign minister while Giorgos Houliarakis, a key member of the Greek delegation in the third financial bailout, is likely to become the finance minister.
The announcement has ended the week-long imbroglio in Greek politics. The elections were triggered by outgoing premier Alexis Tsipras's resignation after he faced rebellion from his own Syriza party over the handling of the Greek financial crisis and the international bailout plan. Tsipras is hoping to boost support for his left-wing Syriza in the polls to strengthen the credibility of the bailout programme.
In a television address on the same day of Thanou's swearing-in, Tsipras said it was now up to the Greek voters to give their verdict on the Greek bailout programme and his party's handling of the issue.
The 41-year-old Syriza leader, who is widely expected to win, has ruled out any potential deal with any of the centrist parties. Syriza's hardliners were furious at Tsipras after he accepted the third bailout in July 2015 despite coming to power riding on the wave of an intense anti-austerity campaign.