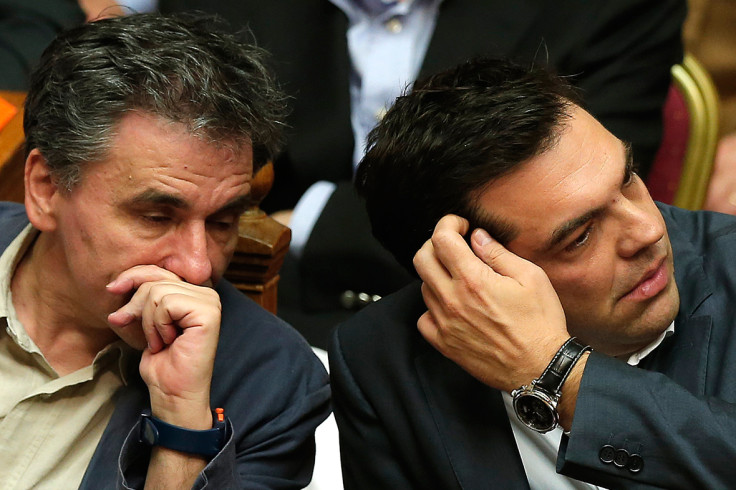 Popular Unity, the party formed as a result of the latest Greek political meltdown, has unveiled its new logo and website less than a week after splitting from the governing far-left party Syriza – but it has so far failed to form a new government. Anti-euro and pro-drachma lawmakers spun off from Prime Minister Alexis Tsipras's Syriza party on Friday 21 August, four days after Tsipras resigned, amid harsh criticism from his colleagues when Greece's €86bn (£61bn, $96bn) bailout deal came to a vote in Parliament.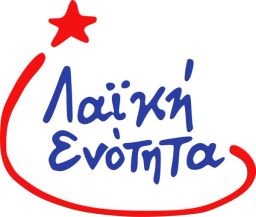 Little chance to form a government
On Monday (24 August), president Prokopis Pavlopoulos gave Popular Unity, led by Marxist former energy minister Panagiotis Lafazanis, a maximum three-day mandate to seek government coalition partners and prevent Greece from holding its third national vote this year. Lafazanis, who has in the past accused Syriza of betraying the anti-austerity platform on which it was elected in January, has used Pavlopoulos's mandate to launch his own campaign.
"We will use this mandate to show that the only thing that works toward the interest of the country and the Greek people is to have a new anti-[bailout] parliament," Lafazanis told the New York Times. While Lafazanis, 63, acknowledged there is little chance of successfully forming a government before tonight (27 August), he announced this week that his new party was formed of 29 MPs, and has since officially unveiled its red, blue and white logo.
Lafazanis's political agenda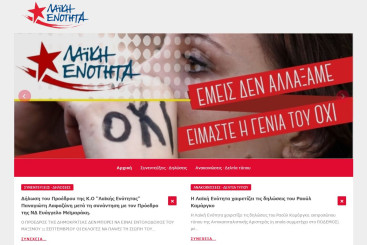 The abolition of the £61bn bailout programme agreed by Tsipras and austerity measures tops Lafazanis's political agenda, along with a decentralised economy managed by organisations including trade unions and workers' councils.
In an interview with CNBC, Lafazanis said he was in favour of restoring pensions and salaries to pre-2010 levels, as well as nationalising Greece's banks. Lafazanis also claimed it would be preferable for the country to exit the eurozone rather than facing the stringent conditions for remaining in the euro.
As the formation of a new government seems increasingly unlikely, Greek voters are expected to head to the polls as early as September 20 to elect new representatives. Commentators have warned that it could be difficult for Tsipras to form a coalition after the election.