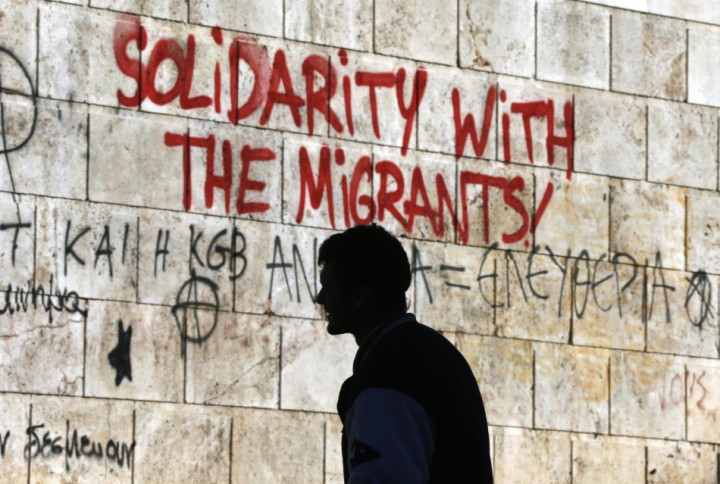 Activist groups have urged Greek authorities to investigate the case of a Pakistani migrant who reportedly jumped from the fifth floor of a police station in the city of Trikala.
Authorities said that the man, who has not been named, was facing deportation and might have attempted to escape by jumping from the window.
"We call on authorities to conduct a credible and thorough investigation into what happened," Human Rights Watch (HRW) senior researcher for Europe and Central Asia, Judith Sunderland, told IBTimes UK.
The man is being treated for serious injuries at a local hospital.
According to local news website trikalaola.gr, he had attempted to escape a few days earlier, jumping from a first-floor window in the same police station after he had freed himself from handcuffs.
"Authorities have a duty to insure safety and physical integrity of individuals in their custody," Sunderland said. "They have total responsibility for someone under their control."
HRW is about to publish a report on allegations of police abuse on migrants in Athens. The upsurge in violence has followed a crackdown on illegal immigrants launched in August.
As part of the operation, ironically named after the Greek God of hospitality Zeus Xenios, more than 5,000 migrants have been arrested and tens of thousands held for questioning.
HRW denounced the round-up as based "little more than their physical appearance". Migrants facing deportation are held in detention camps that are often the scene of riots.
Racial tension has been mounting over the last year, as far right movements such as the neo-Nazi Golden Dawn party blame the immigrant population for the deep economic malaise in Greece.