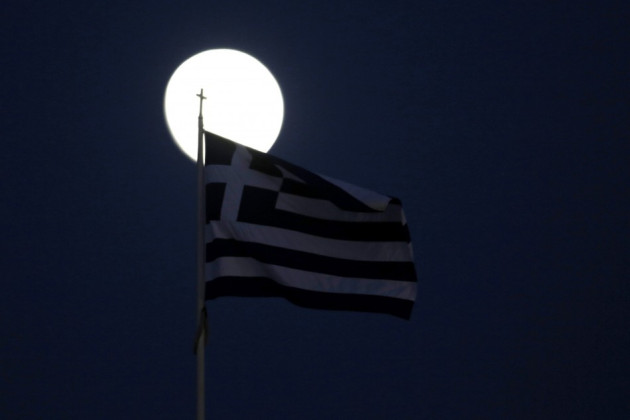 With bailout funds at hand and rescue plans on track, the Greek economy is expected to start its recovery in 2014, following six straight years of recession.
"I believe that after the second half of 2013 we will be able to see growth, with positive rates of change in GDP on a quarterly basis or month-by-month," Greek Finance Minister Yannis Stournaras told Imerisia newspaper.
The country is projected to go through its sixth consecutive year of recession in 2013, with economy contracting by 4.5 percent. Greece has been cutting wages and increasing taxes in order to reduce its huge debt pile.
Since 2008, the country's Gross Domestic Product (GDP) has contracted by 24 percent.
"Whatever positive we achieve from here on will be like rain falling in the desert, given that the country will be waking up from a recession of unprecedented duration," Stournaras said.
During another speech to a medical conference, Stournaras noted that Greece will spend €16bn (£13bn, $21bn) of its bailout funds next week in recapitalising its banking sector, and another €7.2bn between January and March 2013.
"Any capital injection in the financial sector is a vote of confidence in the Greek banks, and supports savings and the real economy," he said.
Earlier, eurozone countries and the International Monetary Fund (IMF) agreed to release the long-delayed aid payments to Greece after they were satisfied by the country's austerity measures and debt buyback initiatives. The next instalment of about €34bn will be sent to Athens in the coming days.
With its measures to boost revenues, the country targets to attain a primary budget surplus in 2013.
As agreed with the IMF and its eurozone peers, Greece has drafted a bill to increase its tax revenues by about €2.5bn in 2013-2014. The bill proposes an increase in corporate tax to 26 percent from 20 percent and a reduction in the number of tax brackets to eight from three.
The country is due to pass a second bill that will restructure its tax administration, which is being criticised as corrupt and ineffective. European Union tax commissioner Algirdas Semeta previously told newspaper Kathimerini that tax evasion is costing Greece 5 percent of its GDP.