Greece reports 'multiple incursions' by Turkish planes as tensions mount
Greece and Turkey almost went to war over disputed islets in 1996.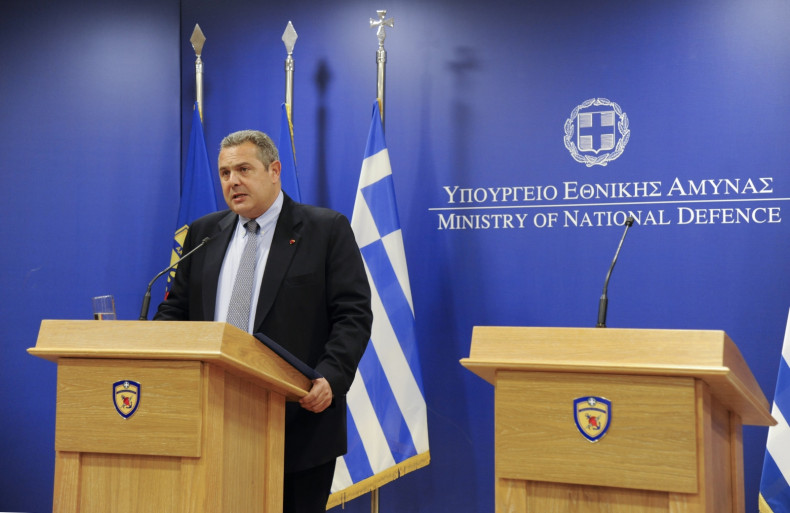 Greece intercepted 138 incursions into its air space by Turkish air forces on Wednesday (1 February) amid mounting tensions between the neighbouring countries.
The unusually high number of incursions took place over islands in the central and southern Aegean and were condemned by Greek Defence Minister Panos Kammenos as reckless. "We want peace, we are not looking for a fight or for trouble in the Aegean, but there won't be an aircraft which will not be intercepted," Reuters quoted him as saying.
Long-time regional rivals – notably over Cyprus – Greece and Turkey almost went to war in 1996 over two islets, Imia and Kardak, situated west of Bodrum and north of Kos in the Aegean Sea.
On Wednesday (1st February) Kammenos flew over the area and threw a wreath in the sea to commemorate the death of three Greek officers in a helicopter crash in the 1996 incident. The gesture followed Turkish military chiefs paying respects on Sunday (29 January).
During the incident, a Turkish admiral reportedly refused to sink Greek ships. This time however a senior Turkish politician warned Turkey would respond with force if Greece started "playing games" over the disputed islets.
According to Hurriyet, Justice and Development (AKP) Izmir deputy Hüseyin Kocabıyık warned: "I am warning Greece: You were saved owing to a cowardly [Turkish] admiral in 1996. Do not play the Kardak game with us. We will shoot you!".
The two countries are also at loggerheads over an asylum claim by eight Turkish military officers accused of involvement in the attempted coup in July 2016. A Greek court has blocked the extradition of the men back to Turkey, with Supreme Court judge Giorgos Sakkas ruling on Thursday (26 January) that they would not receive a fair trial in their homeland.