MPs have voted in favour of triggering Article 50 by a majority of 384 votes following a second day of debating the draft legislation that will allow Britain's divorce proceedings from the EU to formally get underway. In total, 498 lawmakers backed the bill while 114 opposed it.
The vote in the House of Commons on Wednesday (1 February) saw Labour MPs defy party leader Jeremy Corbyn after he issued a three-line whip ordering Opposition lawmakers to vote in favour of triggering Article 50.
Some 47 Labour MPs rebelled and voted against invoking Article 50, including Heidi Alexander, Rushanara Ali and Owen Smith. In contrast, 167 Labour MPs voted in favour of the government's Brexit Bill. Shadow Home Secretary Diane Abbott did not vote due to illness, according to reports.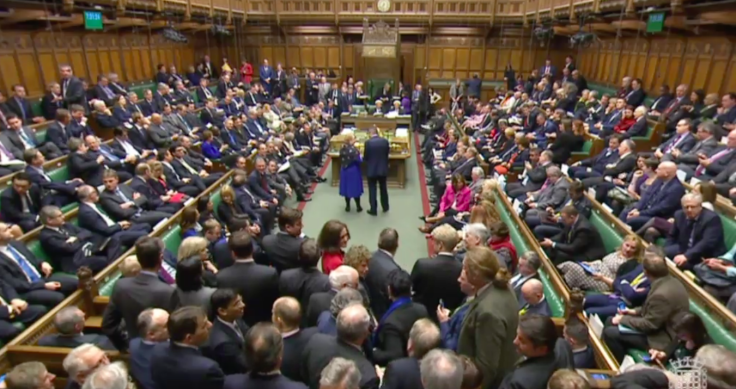 Following the vote, a spokesman for Corbyn said: "Labour MPs voted more than three to one in favour of triggering article 50.
"Now the battle of the week ahead is to shape Brexit negotiations to put jobs, living standards and accountability centre stage.
"Labour's amendments are the real agenda. The challenge is for MPs of all parties to ensure the best deal for Britain, and that doesn't mean giving Theresa May a free hand to turn Britain into a bargain basement tax haven."
Despite ordering MPs to back the Brexit Bill, the Labour Party will not take any disciplinary action against rebels tonight, ITV's Chris Ship tweeted:
With less than an hour to go before voting, Labour frontbenchers Rachael Maskell and Dawn Butler resigned so they could defy Corbyn's order to back the bill. The pair joined Jo Stevens and Tulip Siddiq, who also quit the shadow cabinet as they could not reconcile themselves to vote to trigger Article 50.
Former Chancellor Ken Clarke was the only Tory MP to vote against the Brexit Bill and said: "The battle has only just started." It also faced opposition from the SNP and the Lib Dems.
Lib Dem leader Tim Farron said his party will press for Britons to have a final say on the deal. Two Lib Dem MPs – Greg Mulholland and Norman Lamb – abstained. "The Tories and Labour have failed future generations today by supporting a hard Brexit," said Farron.
"Labour's leadership tonight have waved the white flag. They are not an opposition, they are cheerleaders.
"The Liberal Democrats will continue to fight to give the British people the final say on the deal," he added.
Shadow Brexit Secretary Sir Keir Starmer said: "We can't pretend the referendum didn't happen." He added: "The battle now is about the terms of Brexit."
Meanwhile, Britain's foreign secretary and prominent Leave campaigner, Boris Johnson, hailed the outcome of the vote. He tweeted: "Historic vote in Parliament tonight. A huge majority to get our Brexit negotiations going forward. History has been made."
Discussing the UK's future relationship with the EU, Pro-Brexit Tory MP, Iain Duncan Smith said: "We're going to co-operate, get on with trade and be friends, and still stay part of the defence organisation ... but not be run by the European Union."
The government is set to publish a White Paper setting out its Brexit strategy on Thursday (2 February). Theresa May has vowed to trigger Article 50 by the end of March, setting a two-year clock on negotiations with the EU ticking.
The bill faces further scrutiny in the Commons as well as the House of Lords before it can become law.