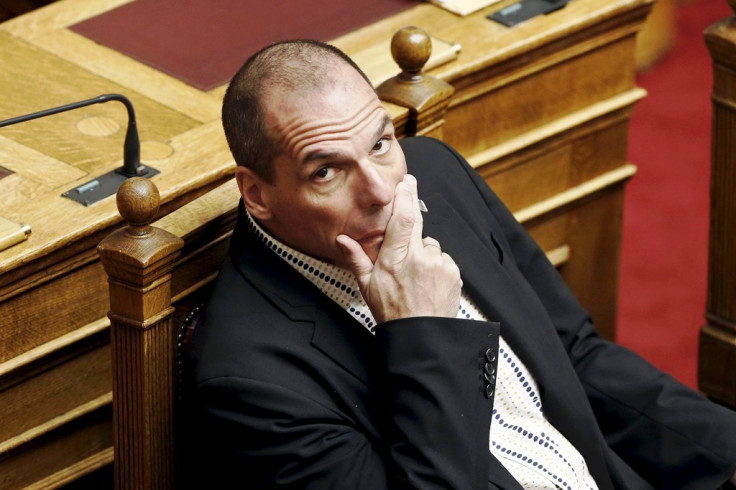 Former Greek finance minister and self-styled Marxist Yanis Varoufakis could face criminal proceedings for allegedly trying to come up with a "parallel liquidity" system alongside that of the government.
Greece's Supreme Court has forwarded complaints filed in this regard by a prosecutor and a mayor to parliament.
The judiciary cannot proceed against Varoufakis as there is a law which gives immunity to ministers. Parliament will decide whether the immunity should be lifted so that Varoufakis could face trial.
Five other separate suits have been filed against a team assembled by the former finance minister to allegedly introduce "parallel liquidity" in Greece. The team included the well-regarded US economist, James K Galbraith.
"It can all happen quite fast," said Anna Asimakopoulou, a leading member of the conservative New Democracy party, referring to the legal proceedings against the team.
A special congressional committee will examine the allegations.
Details about Varoufakis's alleged secret "Plan B" were revealed to investors on 16 July, a week after he stepped down as finance minister, when Greece was on the verge of an exit from the single-currency zone.
The six-month project, which was to have been implemented under the auspices of Prime Minister Alexis Tsipras, included hacking tax codes and private details of government staff so that they could be paid in drachma immediately, in case Greece was kicked out of the eurozone.
Potential charges against Varoufakis include violation of privacy, breach of duty and belonging to a "criminal organisation" - which could carry anywhere between five and 25 years jail.
EU rebuts Varoufakis's claim
Meanwhile, the European Union has sharply reacted to Varoufakis's claim that Athens's tax agency was strictly controlled by international creditors as part of the bailout.
"On what Mr Varoufakis has been saying, the allegations that the troika was controlling the secretariat general of public revenues are false and unfounded," European Union spokesperson Mina Andreeva told reporters.
"The secretariat general of public revenue is a quasi-independent entity, responsible for tax administration that is formally part of the ministry of finance."
"The commission and IMF only provide technical assistance to the tax administration but certainly do not control [the tax system]. Alleging that the troika would be controlling the secretariat... is simply not true."
The allegations were made by Varoufakis during a leaked call with London investors.