Germany, France, the European Commission and two other of Greece's creditors have drafted a cash-for-reforms deal that will be put to Athens on 3 June.
Athens and its creditors have until 5 June to agree on economic reforms in return for access to €7.2bn (£5.23bn, $8bn) in desperately needed aid. EU officials hope cash-strapped Athens will agree to the terms by that date, when it must make a €300m loan repayment to the International Monetary Fund (IMF).
The deal, to bring to an end four months of mostly acrimonious negotiations, came after Germany and France summoned the European Commission, the European Central Bank and the IMF to emergency talks in Berlin.
"It covers all key policy areas and reflects the discussions of recent weeks. It will be discussed with [Greek Prime Minister Alexis] Tsipras tomorrow," a senior EU official told Reuters.
German Chancellor Angela Merkel and French President Francois Hollande are due to put the plan to Tsipras, who has vowed not to surrender to more austerity. Most of the creditors' plans have included a massive cut in the Greek public sector and swingeing pension reforms.
For his part, Tsipras tried to pre-empt what he thought was going to be a take-it-or-leave-it offer by sending what he called a comprehensive reform proposal to Brussels before they could complete their version.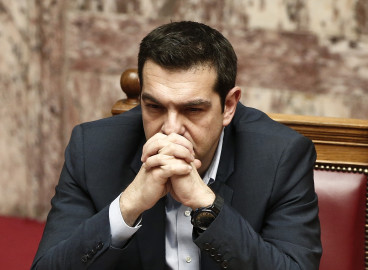 "We're negotiating with a plan and with a strategy but in conditions of opposition," he said.
However, eurozone officials said Athens's text was insufficient.
Athens is fast running out of money – and has no access to loans or bonds - and it has threatened to default on an IMF payment this week without a deal.
Any default could lead to a potential exit from the eurozone – dubbed a Grexit – which could cause contagion in other hard-hit southern European countries.
Jeroen Dijsselbloem, the chairman of eurozone finance ministers, said he believed that Greece wanted a deal. However, that would require Tsipras's radical Syriza government telling voters that it will not be able to deliver on all its election promises.
"There are signs that Greece and Tsipras are motivated to achieve a breakthrough," Dijsselbloem told RTL Nieuws. "We aren't far enough along and time is pressing."
"The bottom line is that we are not going to meet them halfway," he said. "The package as a whole must make sense in budgetary terms."