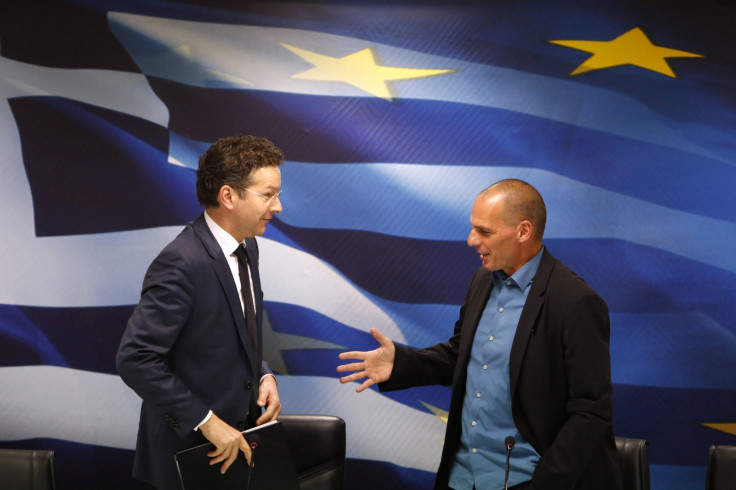 EU leaders have expressed anger at Greece's failure to negotiate a bailout deal, ruling that they will not give Athens an emergency bridging loan as it heads towards the euro exit door and bankruptcy.
Eurozone leaders and controversial Greek finance minister Yanis Varoufakis held a tense meeting in Riga, the Latvian capital, on 24 April. Varoufakis is said to have threatened that he was prepared to defy Europe over austerity measures and quit the eurozone - a move called "Grexit".
Dutch finance minister Jeroen Dijsselbloem, the chairman of eurozone meetings of finance ministers, expressed his anger at the failure of Greece to table any acceptable reforms that would allow the country to receive an extra loan of €7.2bn (£5.15bn, $7.83bn).
"The responsibility lies mainly on the side of the Greek authorities. I'll be quite frank, it was a very critical discussion," he said. "There are still wide differences to cover and bridge on substance. We are all aware that time is running out. Too much time has been lost in the past two months."
The EU is demanding that Greece raise Value Added Tax (VAT), cut pensions, reform labour markets, privatise state companies before it will loan the money. Without the cash injection, Greece is likely to go bankrupt next month.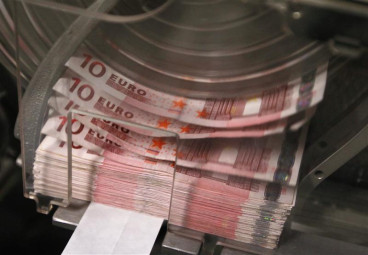 Greece's government, led by the left-wing Syirza Party, was elected last year on an anti-austerity and anti-EU programme. As far as the EU is concerned, it has dragged its feet on reforms.
Varoufakis said Athens was "utterly undogmatic" about how to speed up talks, but he warned: "The notion that everything would be resolved more quickly if we went back to the troika visits of yesteryear ... from our perspective is simply groundless."
And in an interview with French magazine Philosophie, Varoufakis added fuel to the fire, saying: "We cannot bluff anymore. When I say that we'll end up leaving the euro, if we have to accept more unsustainable austerity, this is no bluff."