Greek crisis: 'Time running out' warning as Grexit looms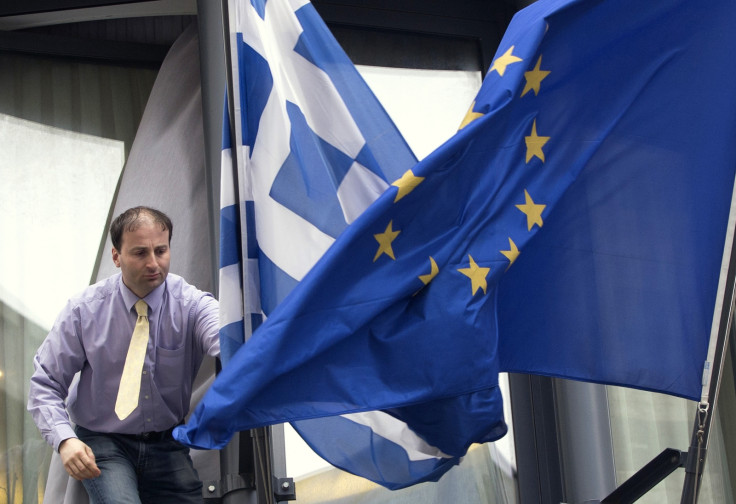 Another week, another warning that time is running out for Greece to reach a debt deal with the eurozone.
This time, Jeroen Dijsselboem, who heads the club of eurozone finance ministers that will eventually have to agree to the Greek government's economic reforms, warned that there was a "great sense of urgency" to reach a deal.
The eurozone is keen to draw a line under the saga for a number of reasons, primarily because the uncertainty over Greece's position within the eurozone is bad for business across the entire bloc and in even beyond.
Yet there is little evidence that any deal will be reached today in Riga, where finance ministers are meeting. Slovakia's finance minister said he had "almost no expectation" that a deal could be reached, stressing that "time is running out."
Greek finance minister Yanis Varoufakis wrote in a blog post that while Greece and the rest of the eurozone agree on a lot, differences remain over how to reform Greece's tax structure and labour market.
Greece still not playing austerity game
The Greek government also wants a deal but clearly it does not like the terms on offer. Faced with repayment deadlines next month, where it will need to hand over around €1bn (£715m, $1.08bn) to creditors, the government again turned its back on new bailout funds and instead looked within Greece for help.
Athens issued a decree, calling local government bodies to transfer all cash reserves to an account at the central bank. These funds, which could amount to as much as €2bn, will presumably be used to make payments to creditors next month, as well as pay wages. Crucially, it has bought the Greek government more time.
For its part, the Greek government is desperate to reach a deal that means they can ease the rigorous austerity conditions imposed on the Greek economy. The Athens government is happy to let this continue because its survival depends on delivering a degree of change to the Greek people, who elected the left-wingers precisely because they pledged to bring austerity to an end.
Talk of Grexit premature
It feels like we've been here before, with Greece seemingly on the brink of defaulting and then crashing out of the euro area.
Talk of Grexit spreads when the eurozone wants to ramp up the political pressure on Greece. It is a sign of the growing frustration at Greece's tactics, its flirtation with Russia and its refusal to bow to the collective will of the bloc.
However, the prospect remains a distant one. While the eurozone may be better prepared to deal with a Greek default and exit from the single currency bloc than it was four years ago, it remains the least desirable outcome for all of the parties involved.
It is more likely that Greece will default on its loans in May or June, but that does not mean it will have to leave the eurozone. It would be extremely painful for Greece's banking system, which is already suffering from a lack of liquidity, but a default could potentially be managed with Greece remaining in the euro area.
© Copyright IBTimes 2023. All rights reserved.