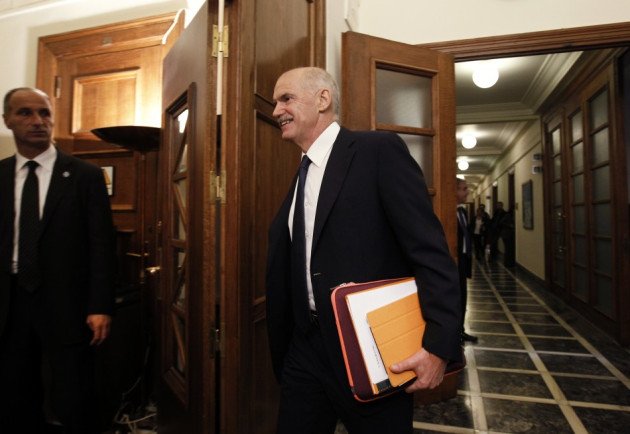 In an effort to save his dwindling political career sources close to the Greek prime minister, George Papandreou, say that plans to hold an EU referendum have been scrapped.
On a day of conflicting reports over the future of Mr Papandreou this appears to be the latest political move for the Greek leader, who had earlier appeared to offer his resignation to make way for a coalition interim government.
The Greek government was teetering on the brink of collapse after news that deep divisions between cabinet members had emerged over the prime minister's decision to hold a referendum, but this decision seems to have been reversed to appease his party members.
Further damaging news developed earlier today when it was confirmed that at least three MPs from Papandreou's party would vote against the government in tomorrow's referendum vote seeing him lose his working majority.
It would have been seen as a vote of no confidence against the administration and would enforce early elections or a possible grand coalition with the minority party New Democracy. The likelihood is however, that Papandreou would go to the country.
Last night, the Greek finance minister Evangelos Venizelos became the first high profile cabinet member to come out against the referendum. He said: "Greece's position within the euro area is a historic conquest of the country that cannot be put in doubt.
This acquis by the Greek people cannot depend on a referendum."