Greek police have arrested three heavily-armed Britons suspected of heading to join Kurdish forces fighting Islamic State (Isis) jihadists in two separate operations near the border with Turkey . The trio, aged 22, 28 and 39, are said to be Iraqi Kurds with British passports.
The 39-year-old man was said to have been picked up at the Kipi border post on the Evros River, which is in the east of Greece. He is alleged to have been carrying four pistols and 200,000 rounds when he was arrested.
The other two defendants, who were apprehended by the Greek coastguard on Saturday 13 February, are said to have been carrying 18 rifles and a combined 27,000 22mm and 5.5 mm bullets in a trailer. They were detained in the port of Alexandropolis, the main town in the Evros region, just 30 miles from the border with Turkey.
According to the AFP an investigation has now been launched by counter-terrorism services who suspect all three of: "terrorism and belonging to a criminal organisation," as well as arms trafficking.
The three men were arrested after days of surveillance and a police official in the region said that the rifles found were not for combat but could have been used for training. He said, according to the Guardian: "We don't have any evidence to connect them with Isis but we have informed Europol and Interpol."
The suspects will be taken before a local magistrate in the region on Sunday or Monday (14-15 February) on suspicion of illegal possession of weapons and smuggling. A Foreign Office spokesman said on Sunday: "We are urgently looking into reports that two British nationals have been detained in Greece."
Deash (Isis) is fighting a messy and brutal battle with ethnic Kurds across northern regions of Syria and Iraq. A number of towns have been taken, then retaken, by both sides in the conflict – most notably the border town of Kobani, near the Syrian border with Turkey.
Kurdish militants, including the YPG (Kurdish People's Protection) and Peshmerga forces, have been backed by the west in the fight against IS, but citizens who choose to fight with some of these groups are still considered terrorists. The Home Office has warned those thinking of taking part in the conflict in Syria and Iraq that operating there could amount to an offence which will be judged on a case-by-case basis on return to the UK.
Although the YPG has not been designated as a terrorist group in the UK the Home Office's list of proscribed organisations does include two Kurdish groups, the Partiya Karkeren Kurdistani (PKK) which translates as the Kurdistan Worker's Party and the Teyre Azadiye Kurdistan (TAK).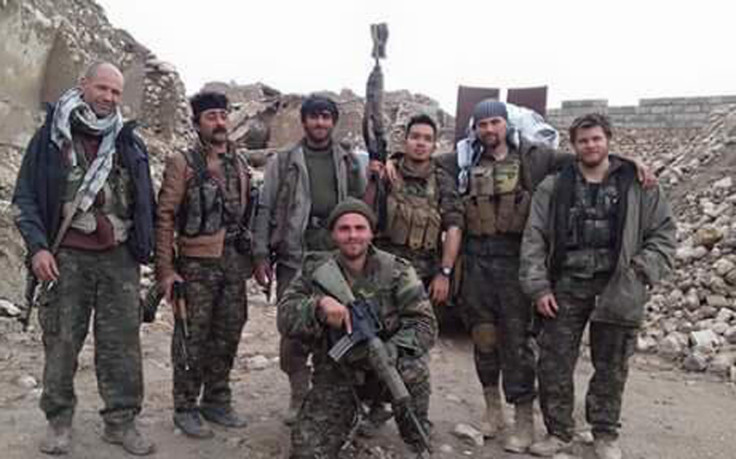 In March 2015 a Brit fighting against the Islamic State (Isis) alongside Kurdish YPG forces in Syria was killed whilst battling jihadists. Ex-US soldier Jordan Matson, 28, who joined the Kurdish People's Protection Units, wrote on Facebook that: "I lost a brother very close to me...from the United Kingdom and former royal marine gave his life combating terrorism for his nation and kurdistan" after the death of Konstandinos Erik Scurfield, 25, from Barnsley.
A fortnight ago two Swedish men were arrested in the same region allegedly carrying "combat material" having flown to Greece from Sweden. One, Mirsad Bektasevic, a suspected jihadist of Bosnian origin, was charged with "terrorist" activities.