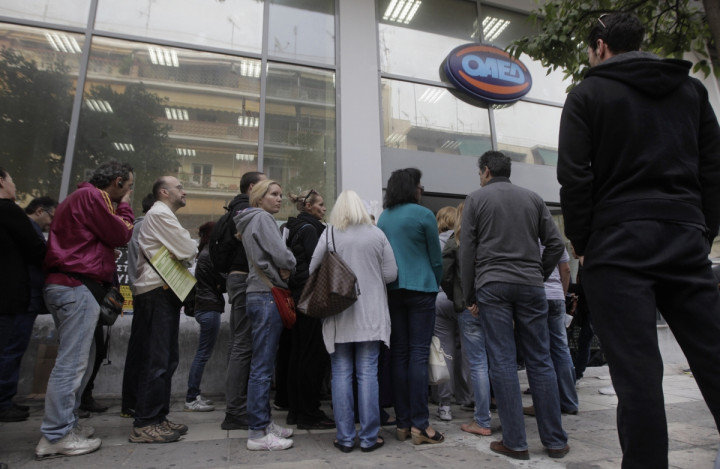 Greece still has serious unemployment issues but its jobless rate fell slightly to 26.8% in March, according to official figures.
The Greek Statistical Authority (Elstat) explained that the rate fell from 26.9% in February.
However, the embattled country's unemployment rate remains far higher than the Eurozone average of 11.7% in April, according to Eurostat.
The figures mean that the total number of employed people in Greece was estimated at more than 3.4 million while the unemployed amounted to 1.2 million.
Elstat also revealed that the economically active population stood at 3,393,042 people.
The radical left-wing party Syriza recently topped Greece's election for the European Parliament.
The organisation has opposed the country's austerity policies imposed by its creditors.
Golden Dawn, a far-right party, came third in the poll with 9.4% of the vote.
The result means Golden Dawn won three MEP places in the European Parliament.