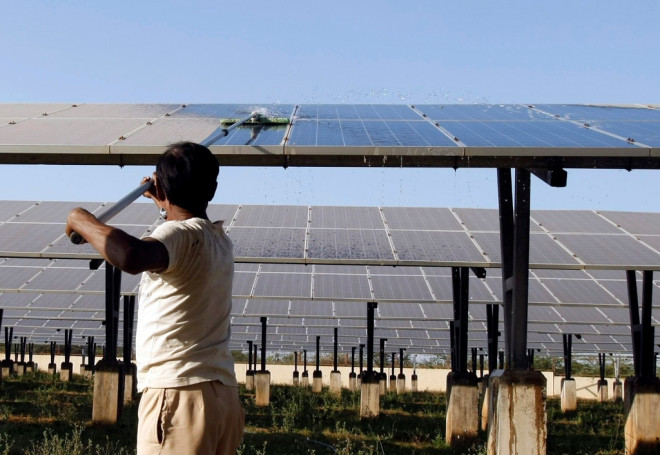 US environmental groups want their government to drop a challenge to India's massive solar programme and said the World Trade Organization (WTO) case would hamper the growth of renewable energy resources.
The US dragged India to the WTO over alleged protectionist measures in the latter's solar programme, which aims to double the country's solar energy capacity by 2017 and plug the acute energy deficit in Asia's third-largest economy.
The US has said that New Delhi's rules forcing Indian solar developers to use locally made equipment, discriminates against US equipment manufacturers, and is in breach of WTO rules. This could impede the spread of solar power globally by making equipment more expensive.
The US wants a dispute settlement panel at the WTO on 25 April, the next step in a dispute process that can result in trade sanctions.
However, green groups including the Sierra Club, Greenpeace USA and Friends of the Earth US said supporting American industry should not come at the expense of India's drive to reduce its dependency on fossil fuels and build a feasible domestic renewables industry, which would in turn help global efforts battling climate change.
"The US should not compromise the long-term growth of the solar market just so that it can achieve limited near-term gain," a coalition of 15 environmental groups wrote in a letter to US Trade Representative Michael Froman, reported Reuters.
India Could Retaliate
India is investigating American policies supporting solar panel makers.
In February 2014, New Delhi said it will respond to any US trade action regarding its solar energy programme, after Washington decided to take India to the WTO over alleged protectionist measures.
Indian solar power developers import equipment from the US, China, Germany, Indonesia and Malaysia.
Earlier, in 2013, New Delhi invited bids from firms to set up solar power projects with a capacity of 750 megawatts, amid persistent electricity shortages. The government said locally-made equipment had to be used to generate half of that capacity.