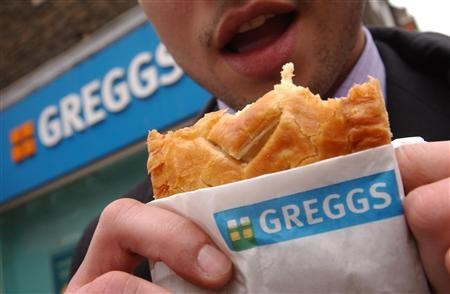 Shares in the UK bakery chain Greggs have plummeted more than 7% after the company projected lower-than-expected profits in 2013 amid falling sales.
"Although we are only four months into the year, based on current own shop like-for-like performance we believe that profits for the year are likely to be slightly below the lower end of the range of market expectations," the company said in its interim management statement.
Analysts expected the company to report profits in the range of £47.5m (€56.4m, $73.5m) to £55.2m for the financial year ending 28 December.
Following the announcement, Greggs shares fell 7.2% to 429 pence in the morning.
Greggs said like-for-like sales that exclude the figures from newly-opened outlets declined 4.4% during the first 17 weeks of 2013, primarily due to adverse weather conditions in January and March.
However, the chain recorded a 3% increase in total sales for the period, as it opened 18 new shops including six franchised units. Wholesale and franchise sales contributed 2.9% to overall sales growth.
As at 27 April, Greggs has a total of 1,681 shops with a net addition of 10 shops so far this year.
The company also refitted 59 shops in the period in line with its plan to refurbish about 250 shops in 2013.
"With the consumer remaining under pressure sales of promotional deals have been particularly strong with a slight impact on margin and we expect this trend to continue. Despite good cost control overall profits have been affected in the first quarter of the year and are behind our plan and last year," Greggs said, adding that it does not expect market conditions to improve in the short term.
"We are continuing to experience lower footfall across much of the estate although average transaction values have increased marginally. Our new shop openings remain focused on locations that have been less impacted by lower footfall such as workplaces, travel and leisure destinations."