Grenade Explosion Injures Protesters in Bangkok
Dozens of people have been wounded in Thailand's capital after a grenade was hurled at anti-government demonstrators marching through Bangkok.
Protest leader Suthep Thaugsuban was in the procession but was not wounded when the explosive device was thrown into a truck. Police said the grenade was hurled from a nearby building.
Thailand has been wracked by repeated bouts of unrest since the military ousted former prime minister Thaksin Shinawatra in 2006 amid charges of corruption. Anti-government demonstrators seeking to oust Thaksin's sister, Prime Minister Yingluck Shinawatra, have taken over seven key roads and overpasses in Bangkok, blocking them off with sandbag walls and steel barricades.
The protests, which are also aimed at derailing February's elections, have been peaceful. But small acts of violence have reported nightly, including shooting attacks at protest venues and small explosives hurled at the homes of top protest supporters. It is unclear who is behind them.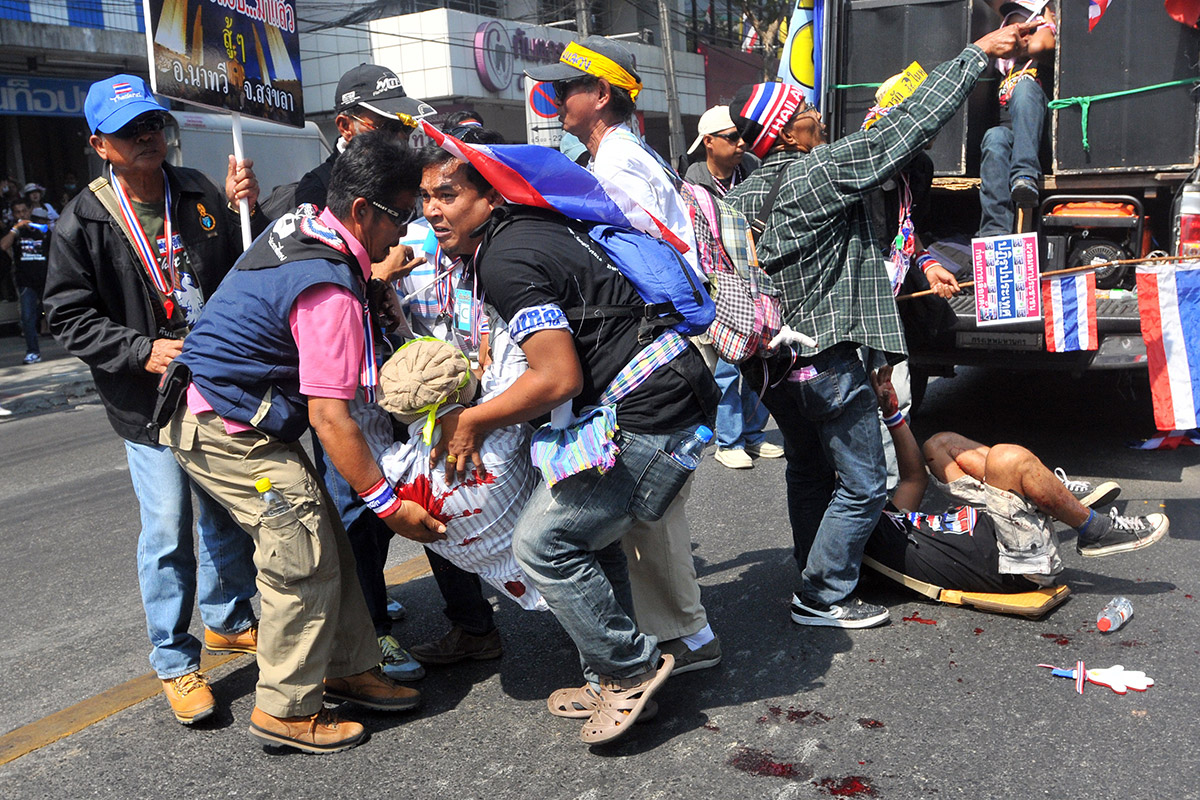 © Copyright IBTimes 2023. All rights reserved.