Greece's debt woes have been pushed back, not solved, with last week's deal to extend the nation's bailout by four months, in exchange for fiscal reforms there, according to economist Marc Faber.
However, the real concern of a likely Greek exit from the euro single currency could be "a closer relationship between Greece and Russia, or Greece and China", Faber, the publisher of investment newsletter the Gloom, Boom & Doom Report told CNBC.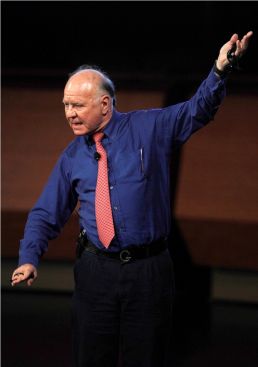 Faber told the news channel that "the [Greek] economy is not strong enough to support" the debt load.
And closer ties between Athens and Moscow, or Athens and Beijing are what "Western allies want to prevent at all costs."
Earlier, Athens delivered its list of economic reforms to the European Commission.
The proposals are thought to include measures to combat smuggling and tax evasion, along with increased social spending.
If the measures are approved, Athens will gain access to four months of financial assistance, during which time lawmakers are hoping to renegotiate Greece's long-term agreement with creditors.
Capital Economics said in a 20 February note: "The idea that Greece could introduce a parallel domestic currency to improve its competitiveness while still honouring its international debts is not the solution to the country's problems. Indeed, if Greece goes down this route, it will effectively have left the euro-zone anyway."
Greece's hard left government won power on the back of pledges to reform the country's relationship with its international creditors, who the majority of Greeks blame for strangling the Greek economy with strict austerity measures.