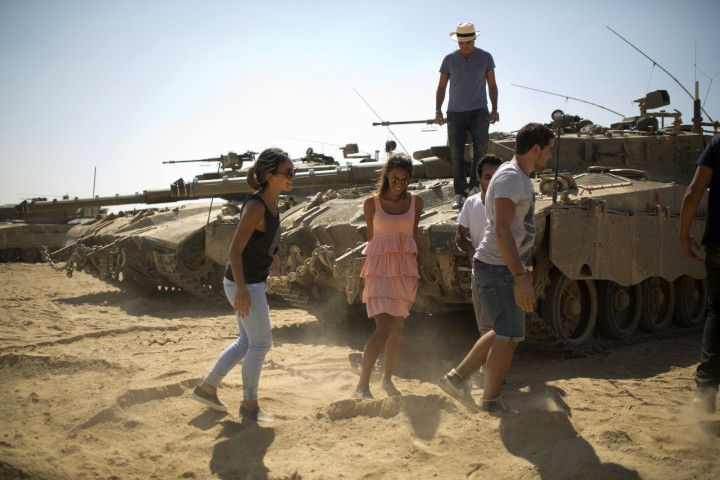 Israel has slashed its growth forecast to 2.4% for 2014, Bloomberg reported, as the country's inflation rate slumped to zero in August.
Israel's economy has been hit hard by fighting in the Gaza strip, as domestic consumption slowed and the number of tourist visitors plummeted.
The government had forecast in July that Israel's gross domestic product would expand by 2.9% this year. However, Bloomberg has cited a source at the ministry of finance saying the figure had been revised to 2.4% for the year. The 2015 forecast had been revised down to 2.8% from a previous estimate of 3%.
Meanwhile, Israel's inflation rate fell to zero in August according to official data, below the government's official inflation target range, which is between 1% and 3%. Along with the slowdown in growth, the inflation slump suggests Israel's economy has been bruised by the Gaza campaign.
Israel launched Operation Protective Edge in the occupied Palestinian territory on July 8. The military operation lasted for 50 days and resulted in more than 2,000 deaths, the majority of whom were Palestinian civilians.
Tourism in the country was badly hit by the fighting in Gaza, as the US and several European airlines temporarily suspended flights when a Palestinian rocket landed near the Ben Gurion international airport.
According to figures from the Israeli Central Bureau of Statistics, foreign visitor entries were down 32% in August, compared with the same month in 2013. July figures showed a 26% decline compared with the corresponding month a year before.
The Ministry of Tourism announced emergency assistance measures in a bid to prevent the collapse of some of the country's smaller tourism-related businesses. The financial assistance would be used for general marketing purposes, as well as specific sectors hurt by the war, the ministry said in a statement.