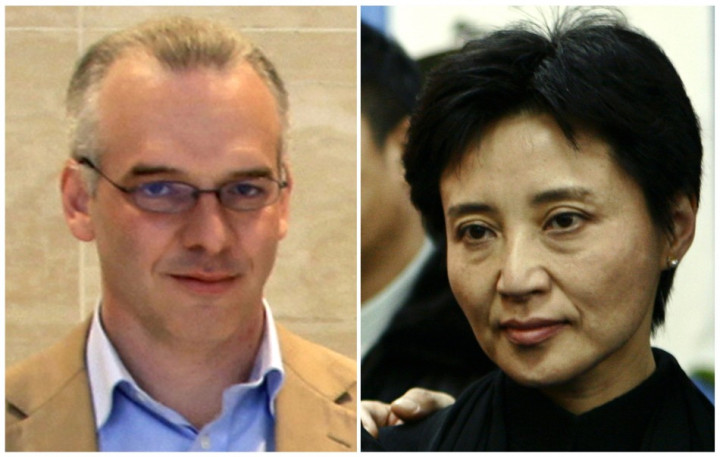 Gu Kailai, the wife of disgraced Chinese politician Bo Xilai, has been given a suspended death sentence for murdering British businessman Neil Heywood.
The death penalty, with a two-year reprieve, usually equates to a life sentence in China. Under the terms of the sentence, Gu will be spared execution if she does not commit any further crimes in the next two years.
Gu did not contest the charge of murdering Heywood and admitted that she had poisoned him with cyanide due to a family-business feud in November 2011.
Addressing reporters outside the court in Hefei, Heywood's family lawyer He Zhengshang said: "We respect the court's decision."
Gu's family aide Zhang Xiaojun, who also faced murder charges, has been sentenced to nine years in prison.
Experts who are familiar with the matter did not raise eyebrows over the sentence as, according to some of them, it was a calculated move by the Chinese authorities.
An immediate death penatly could have had serious ramifications for Chinese politics, given that Bo is a high-profile figure and previously held a senior role within the country's Politburo - before being stripped of his powers when the allegations against his family surfaced earlier this year.
Reports suggest Gu was present to hear her sentence in court, although all journalists bar those belonging to state media were banned.
Gu had previously told the court that, in the weeks leading up to the murder in November 2011, she came to believe that Heywood posed a threat to her son's life, and this triggered a deterioration in her mental state.
"During those days last November, I suffered a mental breakdown after learning that my son was in jeopardy. I will accept and calmly face any sentence and I also expect a fair and just court decision."
Now the focus is likely to turn to Bo and his political future. Having already been removed from the Politburo, his full fate will now be decided by China's ruling Communist Party.
Britain's Foreign Office reacted to Gu's sentence by saying: "We welcome the fact that the Chinese authorities have investigated the death of Neil Heywood, and tried those they identified as responsible.
"We consistently made clear to the Chinese authorities that we wanted to see the trials in this case conform to international human rights standards, and for the death penalty not to be applied."