Guardian Releases Footage of Editors Destroying Edward Snowden Hard Drives [VIDEO]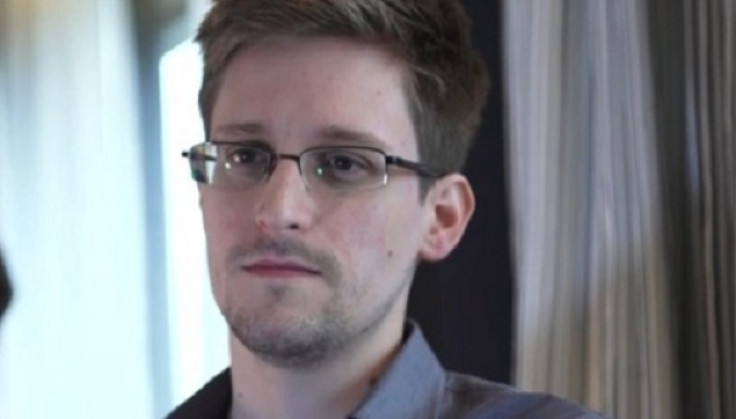 The Guardian has released footage of its editors destroying hard drives and memories used to store the controversial top-secret documents leaked by the US National Security Agency whistleblower Edward Snowden.
"Under the watchful gaze of two technicians from the British government spy agency GCHQ, the journalists took angle-grinders and drills to the internal components, rendering them useless and the information on them obliterated," the Guardian said.
The newspaper took the decision to destroy its own MacBooks after the government explicitly threatened the paper with an injunction. The destruction of the computers was carried out in the basement of the Guardian's London headquarters on 20 July 2013.
Watch the footage below.
The Guardian said the cabinet secretary, Jeremy Heywood, explicitly warned the Guardian's editor, Alan Rusbridger, to return the Snowden documents in two "tense" meetings in June and July 2013.
Prime Minister David Cameron personally sent Heywood to ask the editor to stop publishing articles based on leaked material from the NSA and its British counterpart GCHQ.
At one point Heywood said: "We can do this nicely or we can go to law. A lot of people in government think you should be closed down," the newspaper writes.
After the destruction of its evidence, the focus of the Guardian's reporting switched entirely to the US. However, the paper continued to consult with the government before publishing national security stories.
Despite the destruction of the documents in London, stories based on the leaked documents continued to come up as the same documents existed in several jurisdictions.
Glenn Greenwald, the Guardian's US columnist who met Snowden in Hong Kong, had leaked material in Rio de Janeiro, and there are further copies in America, according to Rusbridger.
British intelligence agency GCHQ was earlier accused of close cooperation with the NSA in the agency's mass surveillance programmes -- an embarrassment for Cameron.
Critics have argued that GCHQ, just like the NSA, is guilty of transgression while monitoring activities in the name of national security, and that the agency has become too powerful and needs to be controlled.
© Copyright IBTimes 2023. All rights reserved.