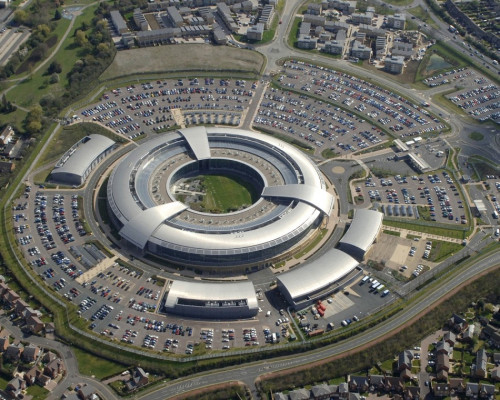 Andrew France, deputy director for Cyber Defence Operations at British intelligence agency GCHQ, has joined cyber security firm Darktrace as its CEO.
Darktrace is backed by Mike Lynch, tech entrepreneur and co-founder of software company Autonomy, which was acquired by tech major Hewlett-Packard (HP) for £7.1bn ($11.7bn, €8.6bn).
GCHQ was earlier accused along with its US counterpart National Security Agency (NSA) for its mass surveillance programmes after NSA whistleblower Edward Snowden leaked top secret documents about the programmes to the media.
The recruitment of the UK government surveillance expert is expected to strengthen Darktrace, which is the first investment made by Lynch's $1bn Invoke Capital fund.
Bayesian Theory to Cyber Security
Invoke invested between $10m and $20m in Darktrace in 2013. The company, co-founded by Steve Huxter, a former security advisor to the UK government, applies probabilistic statistical reasoning to cyber security and features itself as a provider of behavioural Cyber Defence technology.
Its software uses algorithms to detect and investigate abnormal behaviour in a computer network, working on the assumption that the network has already been hacked.
DarkTrace makes use of Bayesian theory to model 'normal' behaviour on a company's corporate network. Once that model has been built, any unusual behaviour on the network can be identified easily.
Thomas Bayes, an 18th Century Presbyterian minister, pioneered an approach to calculating the probability of uncertain events that is known as Bayesian inference.
France earlier said it is impossible to stop people getting into IT networks, even with the best network and physical security, according to Reuters.
"Darktrace does analytics in a way that changes the approach from being post-incident to being able to illuminate incidents as they are happening in real time," he said in an interview.
Lynch set up Invoke Capital fund after he left HP in 2012, as the Autonomy deal turned sour. HP accused that Autonomy falsely inflated its financial numbers before the acquisition.
Lynch has contested the allegations, which is being investigated by the Serious Fraud Office.
CORRECTION The article was corrected to change the name Andrew French to Andrew France throughout.