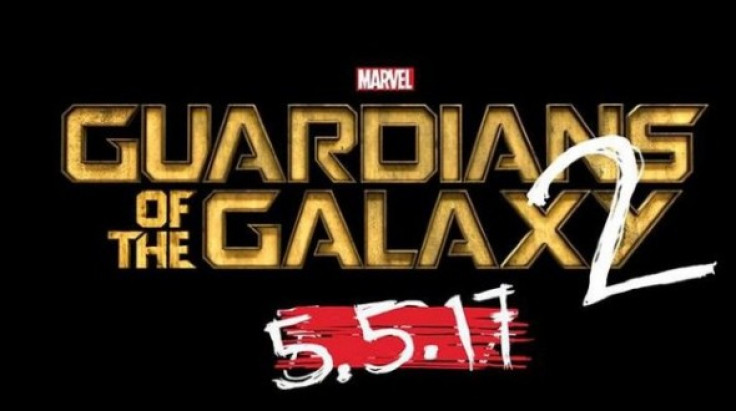 Filming for Guardians Of The Galaxy Vol. 2 has officially begun and director James Gunn shared a pic of the sequel's logo on his official Facebook and Twitter accounts.
"To quote the great poet David Coverdale, Here I Go Again," he added with the image on his Twitter account. Gunn also followed it up with a filming update: Check it out below:
During his latest Facebook Q&A, Gunn also addressed rumours that Guardians 2 will feature Thanos and set the stage for the two-part Avengers 3: Infinity War. (via ComicBookMovie)
"As I've said before, Thanos isn't in this movie," said Gunn of Josh Brolin's mad titan who is expected to make a full-fledged return in Avengers: Infinity War — Part I and Part II. "I think he's gonna have a little bit to do and say when it comes to a certain wars and infinity. We've got other fish to fry in Guardians of the Galaxy Vol. 2."
Talking about the "Infinity Stones" that are needed to power Thanos' powerful Infinity Gauntlet, the filmmaker stated that Guardians 2 is more standalone. "We're not really so much about the Infinity Stones in Guardians 2," he confirmed.
Directed by Gunn, Guardians of the Galaxy: Volume 2 stars Chris Pratt (Star-Lord), Zoe Saldana (Gamora), Dave Bautista (Drax), Bradley Cooper (Rocket Raccoon), Vin Diesel (Groot), Karen Gillan (Nebula), Sean Gunn (Kraglin), with Pom Klementieff (Mantis), and Michael Rooker (Yondu) and potentially Kurt Russell as Star Lord's father. With filming scheduled to take place in Atlanta, Georgia, US, Guardians Of The Galaxy Vol. 2 is set for release on 5 May 2017.