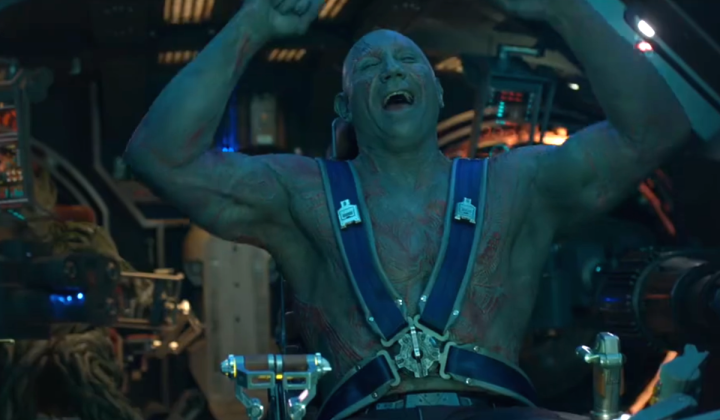 Guardians of the Galaxy downplayed Dave Bautista's character Drax the Destroyer, but he went on to became an audience favourite. The WWE star stole the show and carried much of the comedic relief in the otherwise tense superhero movie.
According to reports, the Guardians of the Galaxy characters would not only return for an already-announced sequel in 2017, but join Earth's mightiest Heroes in the battle against Thanos in Avengers 3.
A new report on website Screenrant confirmed that news, and suggested that Bautista's character will have a more substantial role than before.
According to professional wrestling news website PWMania, the success of Guardians of the Galaxy may have put Bautista's wrestling career in jeopardy, as Marvel is now worried that he may injure himself in the ring. The website also claimed that Bautista and the studio are currently in negotiations, but he made it clear that WWE will be coming second to his movie career.
Marvel is also upgrading Bautista's contract, and rumour has it they are ready to sign a hefty paycheck for him to reprise the role of Drax in future films. The renegotiations are due to the larger role Drax will have in the upcoming Guardians of the Galaxy movies.
Drax has a history with Thanos, as the Mad Titan is responsible for ordering the deaths of his wife and child. He vowed to take revenge on Thanos at the end of Guardians of the Galaxy, so it makes sense that he'd be a significant part of the fight in Avengers 3.
Avengers 3 is expected to hit cinemas in early 2018.