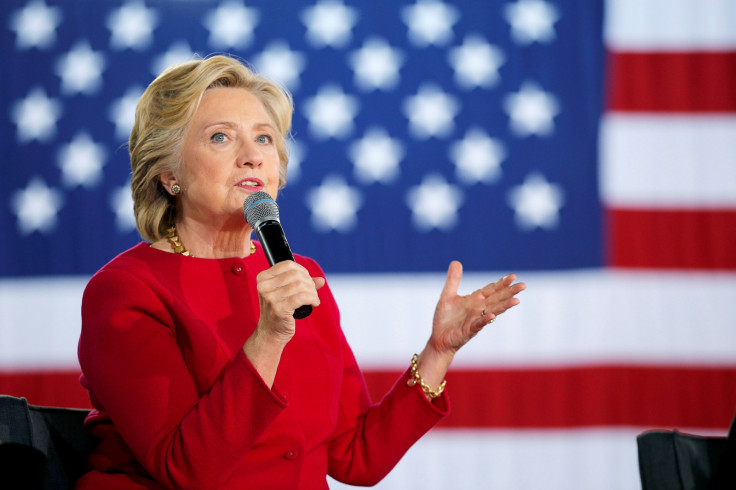 A hacker under the name of Guccifer 2.0 released donation documents on Tuesday (4 October) allegedly belonging to the Clinton Foundation. However, the Clinton Foundation quickly refuted the claim, saying its system showed no signs of breach.
"Hillary Clinton and her staff don't even bother about the information security," the hacker, who has alleged ties to the Russian government, wrote in a post with the files. "It was just a matter of time to gain access to the Clinton Foundation server."
According to Politico, the Clinton Foundation denied the hacker's claims in a statement issued shortly after the leak. "Once again, we still have no evidence Clinton Foundation systems were breached and have not been notified by law enforcement of an issues," a foundation official said. "None of these folders or files shown are from the Clinton Foundation."
Russian state news agency Sputnik International seemed to highlight the hacker's connection to Moscow by sharing the news.
The leak — which includes the names, addresses and emails of individual and corporate donors— arrived as an antidote for Julian Assange's disappointing "October surprise" press conference. According to Engadget, Tuesday's data dump was just a sample of what the hacker allegedly managed to steal.
Politico reported that a person familiar with the documents claimed they appeared to be from the Democratic Congressional Campaign Committee, which was hacked over the summer.
Screenshots of the documents reveal how much banks donated to Democratic lawmakers and how much the banks received from the 2008 bailout bill called Troubled Asset Relief Program (TARP).
"It looks like big banks and corporations agreed to donate to the Democrats a certain percentage of the allocated TARP funds," Guccifer 2.0 wrote.
Guccifer 2.0 ended the post with a message to Wikileaks and Julian Assange. "PS I'm pleased to congratulate Wikileaks on their 10th Anniversary," the hacker wrote. "Julian, you are really cool! Stay safe and sound!"
According to TechCrunch, experts believe that the hacker is either allied with Russia or controlled by it. Last month the hacker leaked the cell phone number of Democratic vice presidential nominee Tim Kaine. There have also been numerous attempts to hack into the voter registration systems of several states.