Ukip leader Diane James quits after just 18 days in charge of party
Reports suggest she had been unhappy about her new role at the party.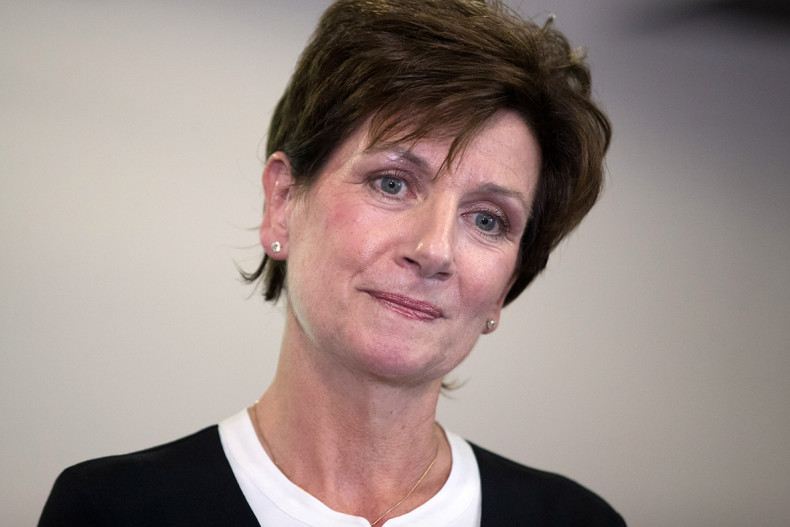 Ukip leader Diane James has quit her post after only 18 days in charge. James' resignation came just hours before a big speech to MEPs in Strasbourg about the future of Ukip in the European Parliament.
James took the helm on 16 September after winning 46.2% of the vote in the party election.
In a statement, Ukip chairman Paul Oakden said: "It is with regret that I have tonight received confirmation that Diane James has chosen to resign as party leader, citing personal and other reasons.
"Whilst the decision is unfortunate, it is one that Diane is entitled to make. We thank her for all her work as leader, and as a hard working MEP, a role she will continue with her customary vigour. I will now look to convene an emergency meeting of our NEC to confirm the process for electing Diane's replacement."
Her departure could pave the way for a comeback for her predecessor Nigel Farage. Steven Woolfe who was blocked from standing because he submitted his papers late, might also be a contender.
Before she quit, rumours spread about James being unhappy about signing a document which would formally hand her control of the party and formalise her election to the post.
One report said that James had been "deeply unhappy for personal reasons about her new role," while another suggested that she had quit because of her husband's ill health.
One party member told The Telegraph she had felt uneasy about the role ever since she was spat at on a train station platform after winning the leadership contest.