Guinea Deaths: Ebola Virus is the Cause of Deadly Epidemic which Left 60 People Dead
Sakoba Keita: 'We are fighting against this epidemic with all the means we have'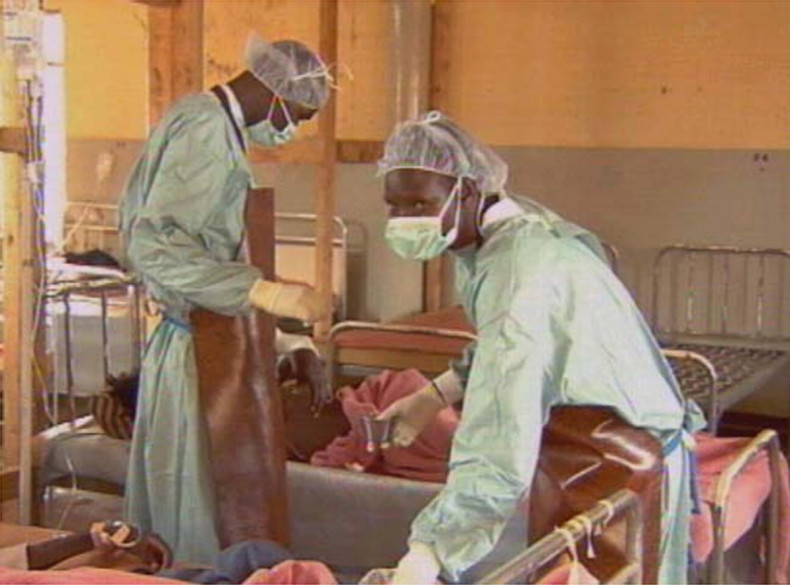 Health officials have confirmed that the Ebola virus is the cause of an epidemic that has left 60 people dead in Southern Guinea.
Officials have registered 48 cases of the deadly infection since the outbreak was first reported last month.
Guinea health ministry official, Sakoba Keita revealed that three of 12 virus samples sent to France have been confirmed as Ebola, while there are also three suspected infections in the capital, Conakry.
"We got the first results from Lyon yesterday (21 March) which informed us of the presence of the Ebola virus as the cause of this outbreak," Keita said.
"The Ebola fever epidemic raging in southern Guinea since 9 February has left at least 59 dead out of 80 cases identified by our services on the ground."
"We are overwhelmed in the field, we are fighting against this epidemic with all the means we have at our disposal with the help of our partners but it is difficult," he added.
It is also feared that the hemorrhagic fever outbreak may have spread to neighbouring Sierra Leone.
There is no known cure or vaccine for the highly contagious Ebola virus, which is spread by close personal contact with people who are infected and kills between 25% and 90% of victims.
The World Health Organization says it can also be transmitted through contact with infected, sick or dead animals and occurs primarily in remote villages in Central and West Africa, near tropical rainforests.
The health ministry has said that WHO officials will arrive in Guinea on Sunday (23 March) to conduct additional tests.
Medical aid charity Medecins sans Frontieres confirmed it would strengthen its team in Guinea and fly 33 tonnes of drugs and isolation equipment in from Belgium and France.