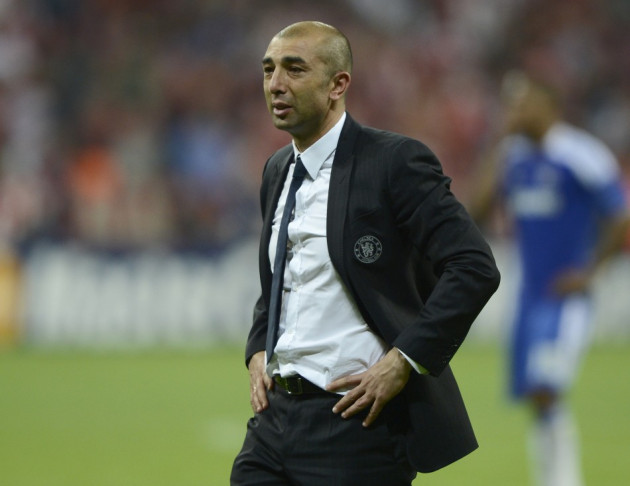 Former Chelsea midfielder Ruud Gullit has praised Roberto Di Matteo's impact during his 11-week spell in charge of the club and implored Roman Abramovich to install the Italian as permanent manager at Stamford Bridge.
Chelsea chairman Bruce Buck confirmed Di Matteo will learn his fate "sooner rather than later" but Gullit believes it will be difficult for Abramovich to overlook the 41-year-old after he led them to FA Cup and Champions League glory.
Gullit, who played alongside Di Matteo at Chelsea in the late '90s, spent the early hours of Sunday morning celebrating with the interim Chelsea boss after their remarkable European Cup triumph over Bayern Munich.
The Italian is set to take a small break from the game while he assesses his options for the future but Gullit believes it is almost inevitable that he will be asked to extend his stay at Chelsea beyond the summer.
"It is unreal how he has transformed Chelsea in the space of three months: winning the FA Cup, and a fortnight later the Champions League.
"Like him, I cannot say with any certainty what Roman Abramovich will do with the manager's position on a permanent basis, but what I do know is that Robbie deserves his holiday," Di Matteo told the Telegraph.
"He is such a humble and composed character, and all he wanted was a quiet moment when everybody around him was determined to party. Even the reserve players, and the four guys who had missed out on playing in the final, were so excited.
"We had a memorable evening, all the more so because this was an achievement that seemed to be written in the stars. Ever since they had overturned the 3-1 deficit to Napoli, I believed the Champions League held Chelsea's destiny."
Di Matteo was promoted from assistant to interim manager following the sacking of Andre Villas-Boas in March. He assumed the role in between the two legs of the last-16 tie against Napoli as Chelsea recovered from a two-goal deficit to register victories against Benfica in the quarter-finals and holders Barcelona in the semis.
And while former club star Gianfranco Zola believes Di Matteo should have been offered the job before the final, chairman Buck remained tight-lipped over their plans for the summer.
"Robbie has done an amazing job," Buck told BBC Sport. "He has enabled the players to get back the confidence they used to have. He's really got them performing.
"We've put managerial speculation aside for the last six or eight weeks, concentrating on Barcelona, the FA Cup and Bayern Munich, but I think now we have to sit down and figure that out."