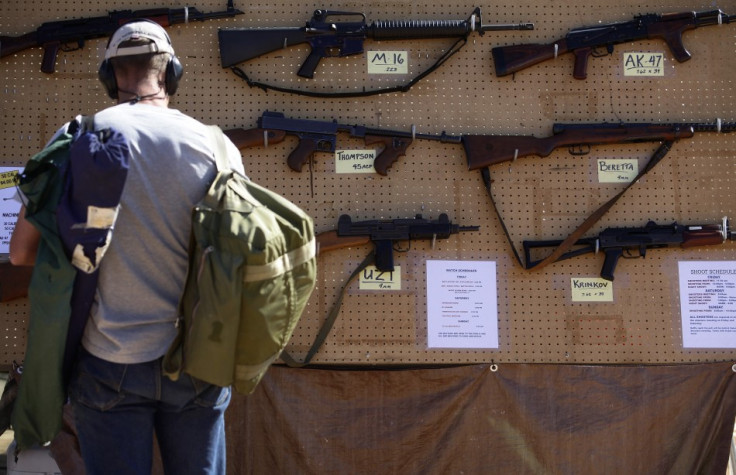 A US town has adopted an ordinance requiring every household to have a gun, as the federal Congress discusses a legislative package aimed at curbing firearm deaths.
The controversial Family Protection Ordinance was unanimously passed by council members in the city of Nelson, Georgia, 50 miles (80 km) north of Atlanta.
According to the regulation, the head of each household in the 1,300-strong community will have "to maintain a firearm, together with ammunition," in order to "provide for the emergency management of the city" and "provide for and protect the safety, security and general welfare of the city and its inhabitants."
"I likened it to a security sign that people put up in their front yards. Some people have security systems, some people don't, but they put those signs up," Councillor Duane Cronic said.
"I really felt like this ordinance was a security sign for our city."
The measure will have almost no practical effect, as it provides an exemption to anyone who objects to it, as well as convicted felons and those with certain mental and physical disabilities.
Moreover no sanctions are to be implemented against those who choose to ignore the edict.
However Councillor Jackie Jarrett told the Atlanta Journal-Constitution: "We're making a statement. If you plan on doing us harm, we'll be armed."
Local police chief Heath Mitchell said the measure might be helpful, since Nelson hasn't a policeman on duty 24/7 and authorities' reaction time to an emergency call might be slow.
Armed inhabitants might be better placed to provide a prompt response and protect the community themselves, Mitchell said, while adding that the crime rate in Nelson is very low.
America's debate on stricter gun laws has grown louder in the wake of a school shooting in Newtown, Connecticut which left 26 children and educators dead.
A package of measures backed by President Barack Obama, including an expansion of background checks on gun purchases and additional funding for school safety, is to be put to the congressional vote next month.
However it has met fierce opposition from conservative forces backed by the powerful National Rifle Association (NRA).
A number of states including New York and California have nevertheless moved to tighten their local gun control laws ahead of the national vote.
Later this week, Connecticut is to vote on new proposed restrictions including a ban on high-capacity magazines and an expansion of the state's assault weapons ban.