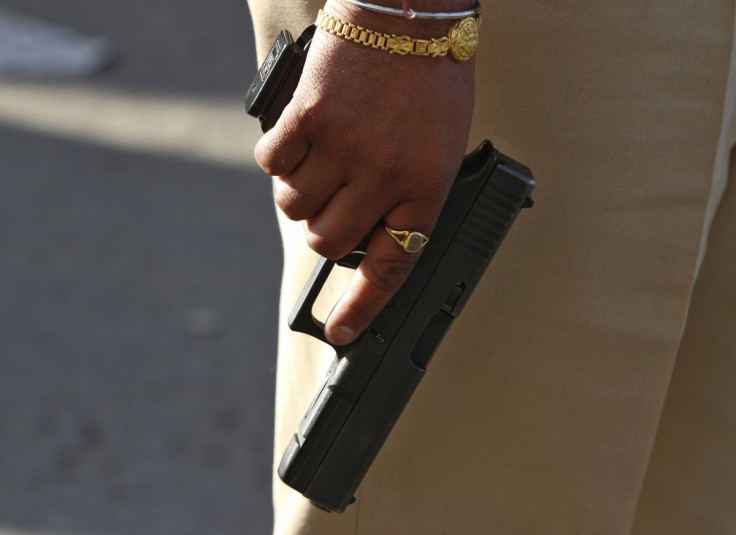 A wedding in the northern Indian state of Uttar Pradesh ended in tragedy after the groom was shot dead when some celebrating members of his marriage party fired from their pistols. Amit Rastogi, 28, was on his way to his bride's house in Sitapur district, some 100km from the state capital of Lucknow, when the incident occurred.
According to reports, after shots were fired, Rastogi fell from his horse and was immediately rushed to a hospital in Lucknow, where he was declared brought dead on arrival. The incident took place on 17 February.
"He was hit by a bullet in the head apparently fired by someone from the marriage party but we are looking at other angles, including murder," Uma Shankar Singh, the investigating officer of the case, said. Police are going through the video footage of the marriage reception to ascertain the identity of the individuals behind the shooting.
Celebratory firings to mark weddings and other events have been banned in India but the practice is still common in the country's heartland.
On 15 Febraury, a 14-year-old boy, identified only as Fukran, was killed in celebratory firing during a marriage function in Baghpat district in Uttar Pradesh, the Press Trust of India reported. Police have booked five people for the crime.
Earlier, an eight-year-old boy, identified only as Sami, was killed when members of the ruling political party in Uttar Pradesh fired from their guns in Shamli district to mark their win in the local elections. Police have arrested two Samajwadi Party (SP) workers.