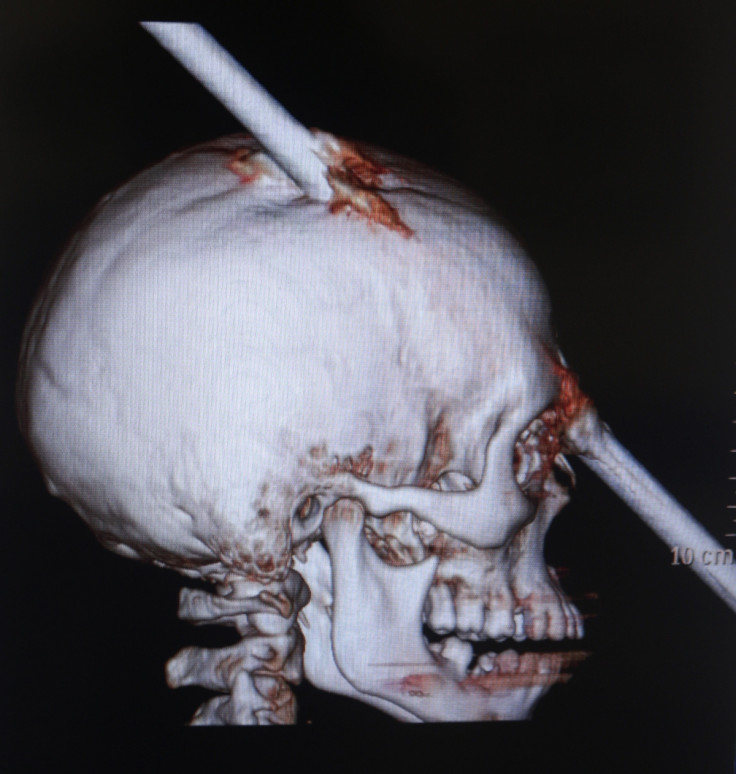 A man in the western Indian state of Maharashtra was severely injured when a seven-foot iron rod pierced through his skull in a freak accident. Mohammad Guddu, 24, a construction worker, was mixing cement at a construction site in Malad, Mumbai, when a rod fell on his head from the fourth floor of a building on 14 February.
According to Mumbai Mirror, Guddu was immediately rushed to Sion Hospital by co-workers, where a team of neurosurgeons took five hours to save him. X-rays of the patient's skull show the rod had completely pierced through his head, the paper reported.
Co-workers said they heard a scream and on arriving on the spot saw a rod lodged in Guddu's head. He was conscious and asking for help, they said. "He had joined work just 15 days ago," Guddu's friend Tanveer, 27, said.
Guddu is out of danger and responding well to treatment but has developed paralysis on the left side of his body. "The pain is subsiding and the patient may recover fully in three months," neurosurgeon Nitin Kotach, who was part of the surgery team, said.
"It is indeed a miracle that the man survived such an injury," neurosurgeon doctor Batuk Diyora, who led the surgery team, said. "He [Guddu] was conscious because the rod had pierced what we call a 'safe passage' in the brain. The patient's brain stem wasn't damaged and the arteries carrying blood to the brain were also safe," the doctor said.
"It was a tricky surgery and the challenge was to minimise blood loss," doctor Shailendra said.
Guddu will remain in hospital for at least another two weeks before he is released.