Indian capital Delhi faces severe water crisis as supply cut by Jat protesters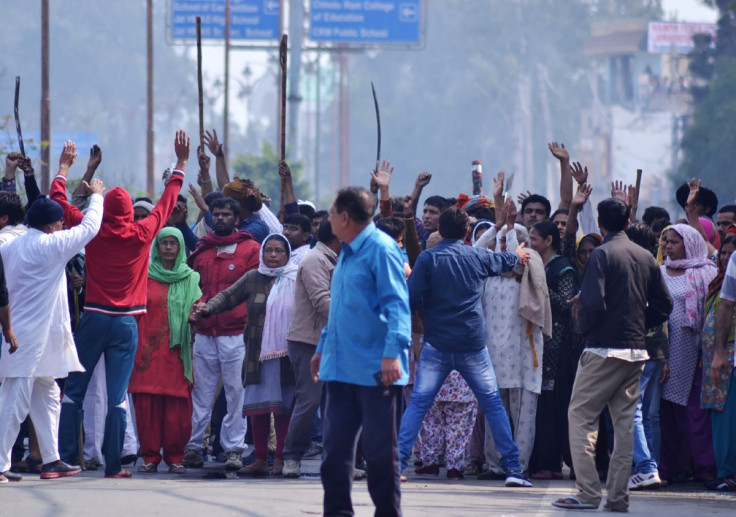 The Indian capital Delhi is facing a severe water crisis after Jat protesters in neighbouring Haryana cut off a key water supply into the city. The demonstrators have been protestors over India's caste quota system which they believe prevents them from getting government jobs and posts in educational institutions.
On 21 February the Jat demonstrators damaged equipment in the Munak canal, which serves as a major source of water for Delhi. The city has been forced to introduce a strict water rationing system, with fears that some areas could go dry. Schools are expected to remain closed on 22 February until the water crisis is under control.
The Delhi Chief Minister, Arvind Kejriwal, has now requested the Supreme Court to intervene in the water crisis, while India's Home Minister Rajnath Singh has promised that the government will take "urgent measures". Delhi gets roughly 60% of its water supply from the neighbouring state of Haryana and more than 16 million people in Delhi could be affected by the water shortage.
Upper caste protestors
At least 10 people are believed to have been killed in firing on Jat protesters by Indian security forces over the weekend. The Jats are currently listed as belonging to the upper caste, however, they are demanding job quotas similar to those granted to lower caste members.
Reports indicate that the protesters went on a rampage on 20 February despite an imposed curfew and the Indian army being deployed to the area. Officials were forced to open fire on protesters in Rohtak and Jhajjar after protesters hurled rocks at them while blocking traffic and attacking vehicles. Attempts were also allegedly made to set the Finance Minister Abhimanyu Singh's home on fire.
The violent clash between protesters and officials has shut down several roads and national highways, as well as halted the railway system in northern India. Bus services between India and Pakistan have also been affected by the violence, leaving a number of passengers stranded.
Haryana's Chief Minister Manohar Lal Khattar has said that the government is ready to agree to the demands of the protesters as long as they are "within the ambit of the constitution".
© Copyright IBTimes 2023. All rights reserved.