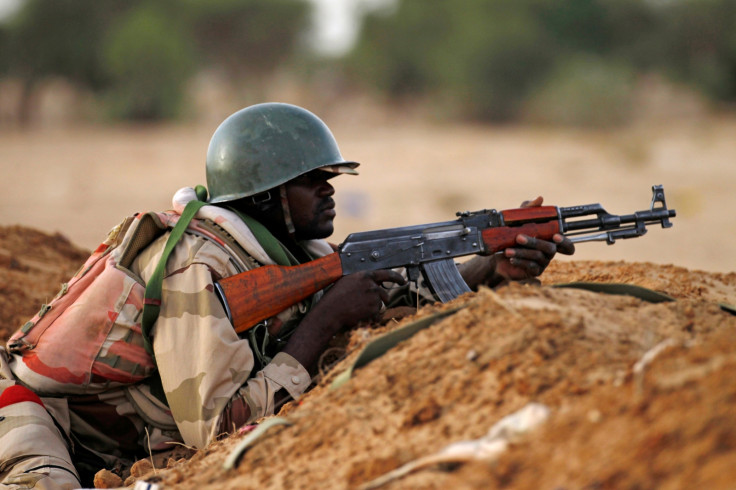 Gunmen have raided a prison in Niger where militants from two terror groups are being held. The attackers targeted the prison in Koutoukale in a suspected terror attack, Radio France International (RFI) reported.
Militants from Nigeria-based Boko Haram and al-Qaeda in the Islamic Maghreb (Aqim) are said to be held at the maximum security prison some 50 kilometres from the capital Niamey.
However, it is not clear yet whether the attack is aiming to free the militants.
A journalist told the BBC that the gunmen came from the border with Mali.
The attack is taking place days after gunmen stormed the house of an American aid worker in Niger, killing two people and kidnapping him.
Niger has been targeted by attacks carried out by both Boko Haram and Aqim. Earlier in March, three policemen were shot dead by suspected Aqim members in a village near the border with Burkina Faso.
Another soldiers was killed and two others wounded when a military convoy was attacked by suspected Boko Haram members in the southern Diffa region, on the border with Nigeria.
In June, an attack by suspected Boko Haram members left 30 Nigerien soldiers dead in what was considered the deadliest attack in Niger since April 2015.
Niger is part of an ongoing regional offensive against Boko Haram, accused of having killed at least 20,000 people since its insurgency became violent in 2009.
The task force consists of 8,700 troops from Nigeria, Niger, Chad, Cameroon and Benin. The group has scored some successes, such as the recapture of several territories and the release of thousands of civilians held captive.
UPDATE 11:08 am
The BBC reported that Nigerien forces repelled the attack and killed at least one of the gunmen. The raid at the prison was carried out by the Mali-based Movement for Oneness and Jihad (Mujao) in West Africa group.