Canadian tourist and security officers killed as gunmen attack police patrols in Jordan
Security officials say that four 'terrorist outlaws' have been killed.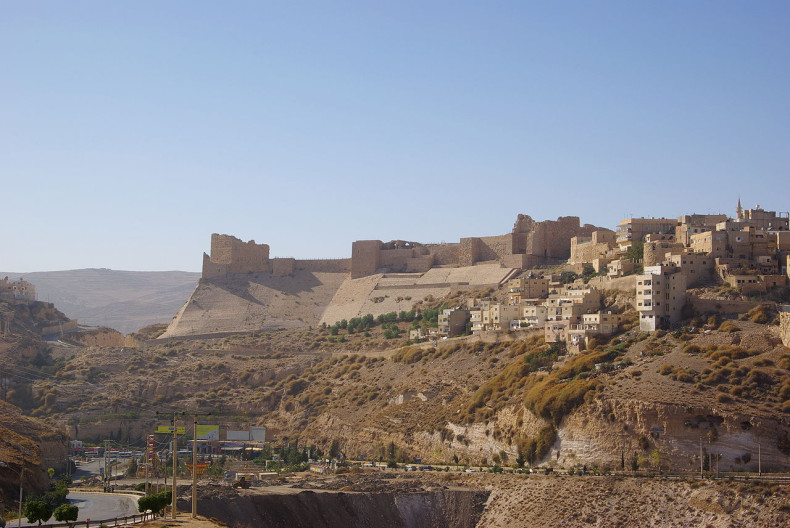 Four cars carrying gunmen attacked a police patrol south of Karak, Jordan in a drive-by strike on Sunday (18 December), leaving up to nine people dead in the shootout, including four security officers and a Canadian woman.
The Public Security Directorate said that a police patrol came under attack and that the assailants escaped by car into the town. There were two separate shooting incidents, according to AP.
Jordanian police surrounded the militants in the area after they attacked security forces. After being hunted down in the area surrounding the ancient castle of Karak, "four terrorist outlaws" were killed.
Police had to seal off the main routes out of the city and elite forces had searched for the attackers, according to Reuters. Several tourists had been trapped inside Karak castle.
A special helicopter was sent by the Jordanian government from Amman to the province of Karak, and closed the city centre amid sounds of shooting.
Although no group has claimed responsibility, Security officials are not ruling out the possibility that the shooting was a coordinated militant attack.
They said the four assailants who shot at police targets in the town before heading to the castle, were carrying automatic weapons and explosives, weapons and suicide belts were seized.
Prime Minister Hani al Mulki told parliament "a number of security personnel" had lost their lives and that security forces had surrounded the castle to hunt down the gunmen. State news agency Petra said security forces are "handling the situation".
Karak is 86km (52 miles) to the south of the Jordanian capital of Amman and close to the Dead Sea. It is a popular site for tourists and has several Crusader-era castles and fortresses.
Jordan is one of the few Arab states to have taken part in a US-led air campaign against Islamic State militants in Syria. Many Jordanians are against their country's involvement, believing it has caused the deaths of fellow Muslims and heightened security risks inside Jordan.
The identity of the attackers is not yet known.