Gwen Stefani sings No Doubt and does emoji impressions on James Corden's Carpool Karaoke
The likes of Justin Bieber and Mariah Carey have helped him 'get to work' on his infamous Carpool Karaoke segment, but James Corden has No Doubt netted another world famous icon for Wednesday's upcoming show.
Gwen Stefani, 46, looks as though she hasn't aged a day since her time as the lead vocalist of rock band No Doubt where she delivered energetic live performances, won three Grammy Awards and toured the world. Accompanying funny man Corden in his car, the peroxide-haired songstress avoided slamming the breaks as she belted out some of her biggest hits including Don't Speak and current singles like Misery and Make Me Like You.
Viewers will be treated to a cover or two along with light banter, with the talk show host making reference to Stefani's shifting love life as the singer has taken up with country star Blake Shelton following her divorce.
We're not sure what Corden has up his sleeve but this edition is a strong bid to top Adele's cover of Nicki Minaj's verse in Monster and Jennifer Lopez's flirty texts to Leonardo DiCaprio.
Sporting her trademark look of black winged eyeliner and matte red lipstick, the singing sensation looked casually chic in a black turtleneck sweater and distressed skinny jeans, showing off her lithe physique.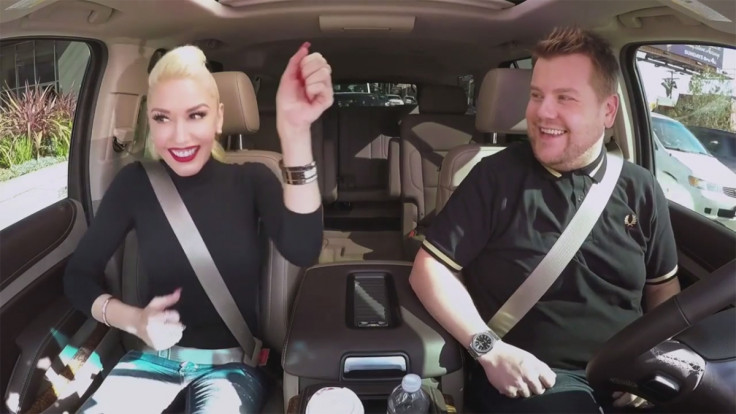 And it's no surprise that Stefani looks better than ever because she's still firmly in the spotlight thanks to her judging role on The Voice along with her solo album release of This Is What The Truth Feels Like, which so happens to be her first No.1 album on the Billboard charts. Her hotly tipped comeback will also see her tour with rapper Eve in the US this summer.
She's also been the subject of tabloid headlines due to splitting from Bush lead singer Gavin Rossdale and her subsequent relationship with country music artist and her co-star on The Voice, Blake Shelton. But come Wednesday, Stefani will be the sole A-lister on Corden's immensely popular Carpool Karaoke sing-a-long including the likes of One Direction, Stevie Wonder and Adele amongst many more, as The Late Late Show with James Corden airs at 12.37am on CBS.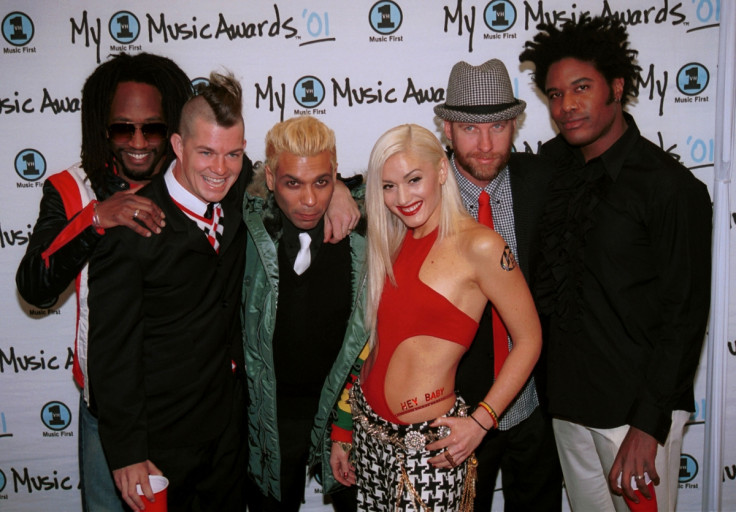 The teaser divulges the singer demonstrating emoji expressions for the former Gavin and Stacey star and the segment looks set to be one of the funniest yet. Carpool Karaoke fans can expect more superstars in Corden's passenger seat in the near future as Demi Lovato, Nick Jonas and Selena Gomez have already filmed segments for upcoming shows.
© Copyright IBTimes 2023. All rights reserved.