If you miss Monica Geller's grating voice and OCD tendencies, then you're not alone. ITV have nabbed Friends star Courteney Cox for a new comedy pilot which will commence filming in 2017.
Cox, 51, will reportedly executive produce and star in the new sitcom, Truthing. She will play the role of charismatic American leader of the Clear-Path Institute, a six-day hippie healing retreat that embraces inner well-being and transformational personal growth. It sounds more up Phoebe's street if you ask us...
In a competitive battle, ITV won the development of the series over other UK broadcasters, and the UK/US co-production will be written by British comedy writer, Mark Chappell, who co-created Will Arnett's Netflix series, Flakes.
Cox has dabbled in directing as she made her feature directorial debut with Just Before I Go, but Truthing will be her first UK setting on the small screen, if you're not counting the night she first hooked up with Chandler in London.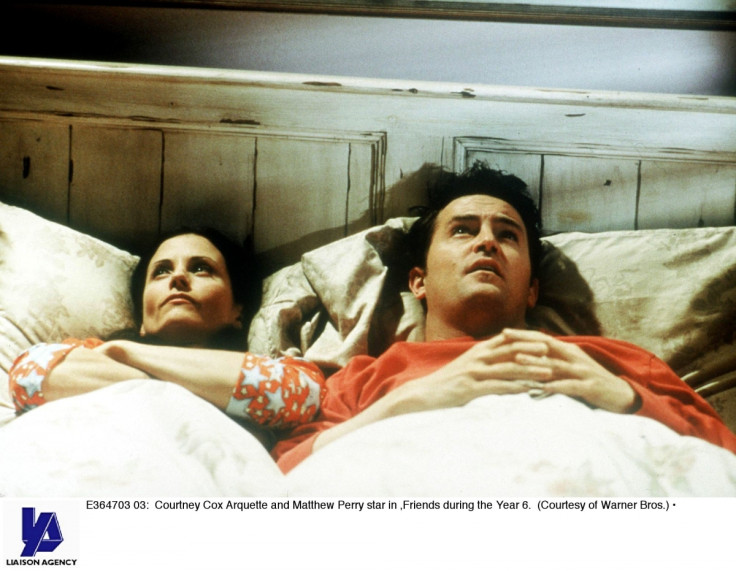 The raven-haired actress is one of the most prolific television stars of her generation, and though world-famous as her role in Friends as Monica for a decade, she has since earned a Golden Globe nomination for her role as the femme fatale, Jules Cobb, in ABC/TBS sitcom Cougar Town. She has also starred in the FX series Dirt and owns her own production company called Coquette Productions.
Interestingly, Cox follows in the footsteps of her former on-screen brother David Schwimmer, who played Ross in Friends, after he delved into the business of UK television by signing up to a Channel 4 sitcom about a failing breakfast show. Her other Friends co-star, Matthew Perry, has also become well acquainted with Great Britain as he made his West End debut in his play, The End of Longing.
A release date for Truthing has not yet been confirmed.