As many Corrie fans already know, Beverley Callard will be taking a break from the cobbles as of next week to focus on her health. Her exit storyline has now been revealed as her character, Liz McDonald, jets off to Spain in the wake of her former lover Tony Stewart's death.
As Callard temporarily signs off work, one of the greyest storylines on Coronation Street this spring emerges as the Grimshaws come to terms with Tony's passing of a supposed heart attack. And after Jason publicly blamed Liz for the tragedy on Wednesday night's episode (27 April), it's not surprising that the Rovers favourite is chasing some tequila and tapas in the sun.
Jason believes that Liz is responsible for his father's death and he would still be around if she hadn't forced him to leave Weatherfield and instead forgiven him for cheating on her with Tracy. As he goes off the rails due to his grief, Jason's grudge against Liz doesn't fade and she makes the big decision of heading to Spain to escape his wrath, along with the scrutiny from friends and neighbours on the street.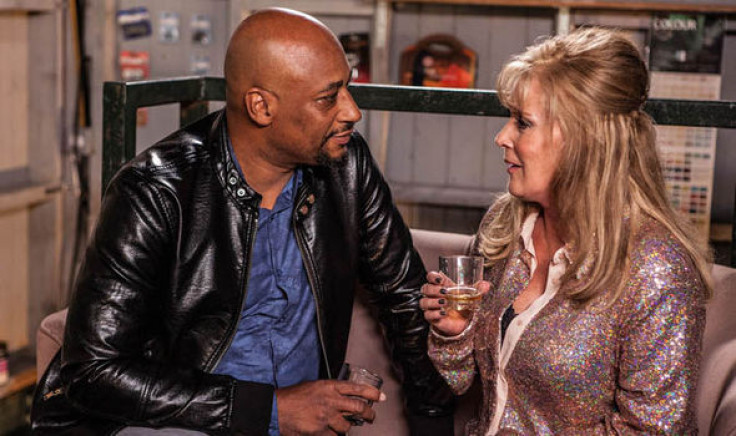 Upcoming episodes will see Steve and Michelle discuss Liz's plans to escape to the sunny country as Tony's funeral approaches. Though she was meant to attend Tony's funeral, soap bosses had to rework the plot due to Callard's time off.
The soap star, 59, has been open with her struggles with mental health in the past, telling Piers Morgan on his Life Stories programme in 2014 that she had considered committing suicide. Speaking of her illness, she told Morgan: "I tried maybe half a dozen times, but it wasn't a cry for help at all. I'd known for quite a while that I wasn't myself, but I didn't really know what to do about it.
"I was going to work and I was still filming and I didn't really talk to anyone about it and on that day they took me into The Priory in the early hours of the next morning and ... my doctor said, I looked like a 100-year-old woman. They tried different medications, but none of them seemed to work," she added.
Coronation Street airs tomorrow night (29 April) at 7.30pm on ITV.