Had Cameron not 'lied' Brexit result may have been different, says Wetherspoon's boss
Outspoken boss of pub chain says political classes insulted the voting public's intelligence.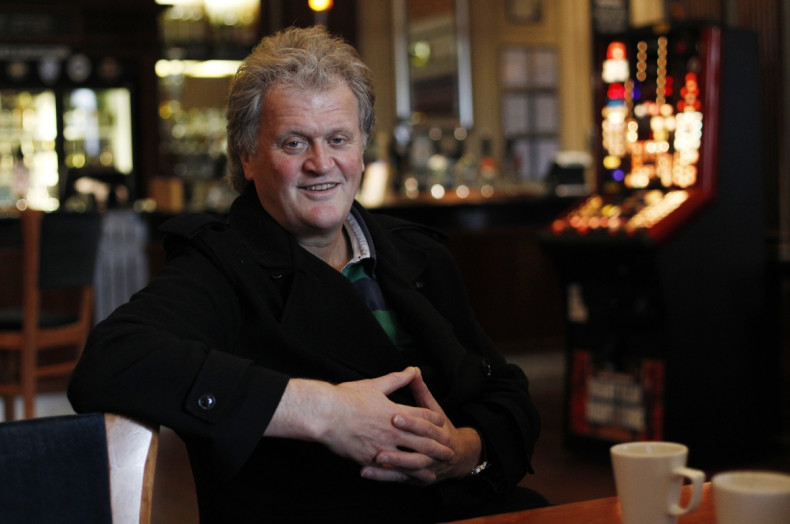 If former Prime Minister David Cameron had not lied to the British public by presenting the "lousy deal" he had secured from the European Union as a good one, instead simply laid bare the uncompromising nature of Brussels and recommended staying in regardless, things could have turned out differently, according to Tim Martin, the outspoken chairman of pub and restaurant chain JD Wetherspoon.
Speaking to IBTimes UK, Martin said: "Basically Cameron lied. He should have simply told the British public that he did not get what he wanted from Brussels, but that we still ought to stay in.
"That would have been an honest leap of faith and could well have seen us stay in. Instead, the Oxbridge elite, including [former Chancellor] George Osborne and half a dozen high profile people such as Tony Blair, went into overdrive trying to sell a bad deal with scare tactics."
Martin, a prominent Leave campaigner, said the whole thing backfired spectacularly as the Remain campaign's game plan merely involved scare tactics and a pivot to the perils the economy could face post-Brexit whenever they slipped in the polls.
"I went up and down the country having conversations with patrons at Wetherspoon's pubs. Not everyone agreed that we should leave the EU, but almost everyone agreed that the political classes were insulting their intelligence. The apocalyptic picture the Treasury, Bank of England and half a dozen think tanks painted didn't resonate with many voters, even remainers for that matter."
The Wetherspoon's boss said his backing of Leave had precious little to do with immigration and all to do with getting rid of a dysfunctional EU.
"I grew up Ireland; 5% of my company's staff in urban areas are not British-born. Given the age profile of the UK, we need immigration. For me the Leave campaign was about getting rid of an inward looking Brussels bureaucracy, and a political union that's inflicted misery on its members – just look at Greece, Italy, Portugal and Spain."
Martin also said he was no serial hater of Cameron, who has also decided to step down as MP for his Witney, Oxfordshire constituency.
"Quite the contrary, I have been on record at pre-Brexit Wetherspoon's briefings that I would wait to see what sort of reforms Cameron brought back from Brussels.
"It is only when I noticed that we had secured precious little, which was being sold as a good deal, did I decide to back the Leave campaign. Cameron may have done good things during his premiership, but Brexit is all he will be remembered for."
Earlier in the month, Martin told IBTimes UK in a wide-raging interview that the UK had nothing to fear in post-Brexit talks with the EU.
"They sell twice as much to us as we to them, any punitive tariffs would hurt German carmakers and French winemakers alike. I welcome a deal with Brussels, but not at any cost. We are perfectly capable of signing bilateral trade deals with other economies, and deal with the EU under World Trade Organization rules if needs be," Martin said.