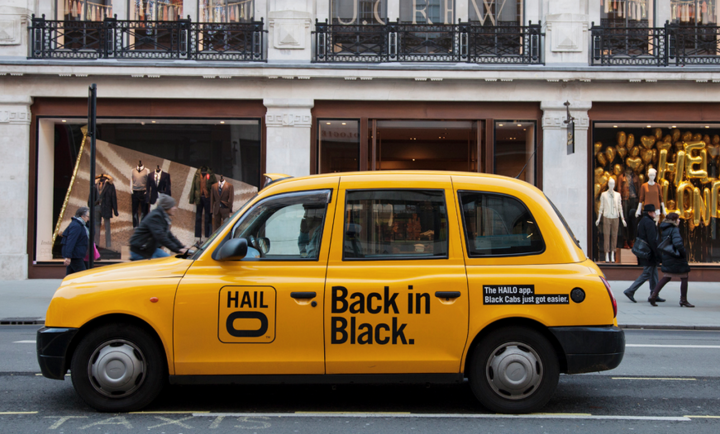 Hailo has announced new business-focused features for its taxi-hailing smartphone app, including the ability to book taxis on behalf of clients and pay for a taxi even if the app was not used to hail it.
A useful tool for business users, Hailo Hub, lets users book a Hailo taxi on behalf of someone else - ideal for when a company wants to book a taxi for some of its clients.
With Hailo for Business, users can quickly swap between their personal and work credit cards in the Hailo app; the company claims its business service is "often cheaper" than minicabs, due to applying no extra charges to the metered fair.
"We're not ripping up the rulebook, we're setting fire to it," the company claimed.
Thanks to GPS, the client is notified in real-time by SMS when their cab has arrived, while multiple pick-up and drop-off points can be assigned to each order.
Payments to become invisible
Debuted in Dublin last month, another feature new to London users from this week is Pay with Hailo, a system that lets passengers pay using the Hailo app, no matter how they ordered the cab. So if they flagged it down in the conventional way, if the driver is registered with Hailo, the passenger can opt to pay using the app.
Using Apple's iBeacon technology, the app notifies you when you enter a Hailo-partnered taxi.
"We see payments retreating into the background and becoming completely invisible," the company said.
Hailo also announced it is now available in Leeds, Liverpool and Singapore, a city where the company says car ownership is becoming a thing of the past and how this will be a huge benefit to itself and other such taxi services.
Both the passenger and driver apps have been completely rebuilt over the last year, with the newest build of the passenger app launching on Thursday 23 October.
Company co-founder and former London cab driver Russ Hall said: "Hailo cabs are occupied 60% of time compared with just 35% in the pre-Hailo days."
Hailo has served 20 million passengers in the three years since in was launched on 1 November 2011. Its drivers have helped to return 4,000 lost items and they have driven passengers round the M25 170,000 times, the equivalent of going to the moon and back 84 times.